A leader who will be missed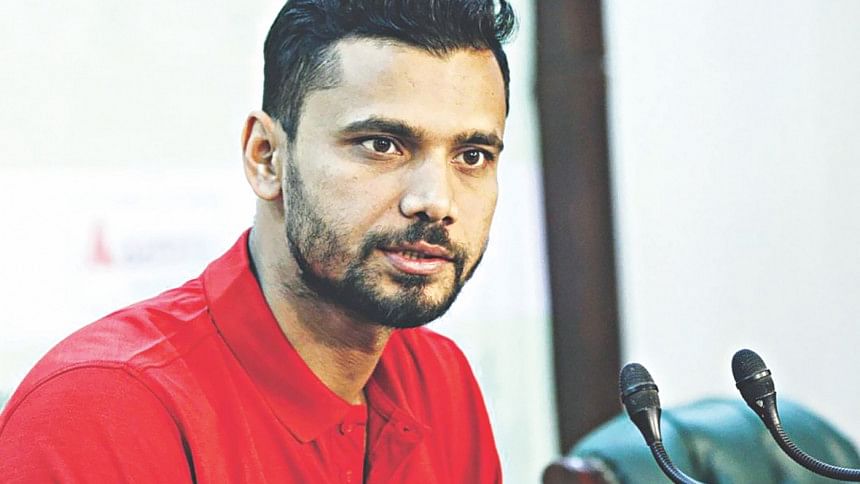 In 2013, the then Bangladesh coach Shane Jurgensen had said on a tour of Zimbabwe that he was actually thinking of flying Mashrafe Bin Mortaza in. His thought process had nothing to do with bolstering the squad with Bangladesh's best ever fast bowler, who missed the tour due to injury, but it was just about having the most inspirational cricketer in the land among the squad to lift their spirits.
On Thursday, the 36-year-old Mashrafe announced that he would step down from the captaincy after the three-match ODI series against Zimbabwe. Fittingly, the Tigers gifted their captain his 50th win in the third and final ODI the following day.
It is uncertain whether Mashrafe will continue to turn out for the Tigers -- failing form and an injury-ravaged body may rule that out. He has taken Bangladesh to another level in ODI cricket after taking over in chaotic circumstances in late 2014. And it is an unfortunate reality that when he leaves, he will leave a team in chaos as the Bangladesh Cricket Board (BCB) -- despite Mashrafe's exit being long in the making -- has not made any clear succession plan.
Reams have been written about his captaincy, and his bowling to a lesser extent.
But only Bangladesh cricketers will truly know how much Mashrafe the man will be missed if Friday's match was indeed his last for the country he has passionately represented since 2001.
During tours, his hotel room doubled as the common room for all team members, including the coaches and the support staff. In South Africa in 2017, Taskin Ahmed used to sleep in Mashrafe's room.
Tamim Iqbal, who carried Mashrafe on his shoulder after the win against Zimbabwe, was a regular fixture during addas in 'Bhai's' room. Whether it was a win or a loss, all players could be sure of one thing – at the end of the day, they would find normalcy in Mashrafe's room. They could also be sure of one other thing -- Mashrafe would shield them from all outside pressures.
Mashrafe the bowler will of course be missed. By rights, he should have retired in 2015. But the last five years has been a study in how a bowler, who for much of his career was an out-and-out fast bowler, adapted into being a smart seam bowler who picked up numerous tricks to keep himself above the water in the face of numerous injuries.
But the man, whose chest thump from the dressing room during the Asia Cup final in 2018 calmed Liton Das's nerves and urged him to play sensibly on way to a maiden century, looms much larger than the player. And it is the man who will be acutely missed as he leaves the team in a state of chaos that was not his making, but one that he has had to deal with all his career.