HSC exams may begin in late May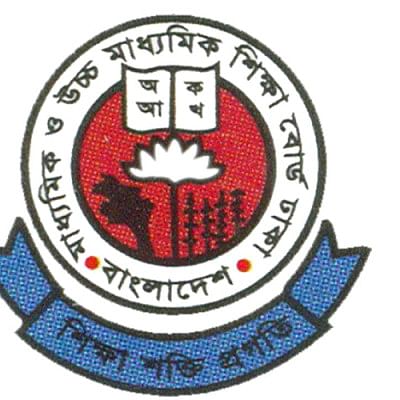 The postponed Higher Secondary Certificate (HSC) and its equivalent examinations may begin at the end of next month.
The exams slated for April 1 were postponed on March 22 in fear of coronavirus spread.
"We are considering to hold the HSC exams after Eid-ul-Fitr," Chairman of Dhaka Education Board Prof Ziaul Haque told The Daily Star yesterday. 
He made the comments after all board chairmen and exam controllers held a virtual meeting with Mahbub Hossain, secondary and higher education division secretary.
Eid-ul-Fitr will be celebrated on May 24 or 25, said officials.
A board chairman, who was present at the meeting, said they discussed beginning of the HSC exams from May 31.
Over a million students are expected to sit for HSC and its equivalent exams, which are expected to be held at over 9,000 educational institutions under eight general, one madrasa, and one technical education boards.
On March 16, the government closed down all educational institutions from March 17 to 31. The shutdown was eventually extended until April 25.
This means schools and colleges will remain closed until May 31 for the Ramadan and Eid-ul-Fitr vacation, if the government does not cancel or shorten the vacation.
Prof Ziaul, who is also the head of the inter-board coordination committee, said they were planning to publish the results of Secondary School Certificate (SSC) and its equivalent exams 15 days after the relaxation of ban on public transport movement.
"Evaluation of exam papers is almost complete. We now need to collect OMR [Optical Mark Reader] sheets of the courses," he said.
The government earlier planned to publish the results on May 7, he added.
For the first time in the last eight years, the government will not be able to publish results 60 days within completing of a public exam.
This year, the SSC exams began on February 3, with the theoretical and practical tests ending on February 27 and on March 6 respectively.
Some 20,47, 779 students took part in the SSC and its equivalent examinations held at 3,512 centres.
A board chairman said they also talked about shortening of Eid-ul-Azha, Durga Puja and winter vacations and increasing of the duration of classes to make up the loss due to educational institutions closure.
According to this year's academic calendar, there are 16 days of Eid-ul-Azha vacation from July 20 and seven days of Durga Puja vacation from October 22 and 13 days of winter vacation from December 15.
"We have discussed the matter as an alternative to making up the loss. But no decision was made," Prof Ziaul said.