Health Sector: When critiquing courts danger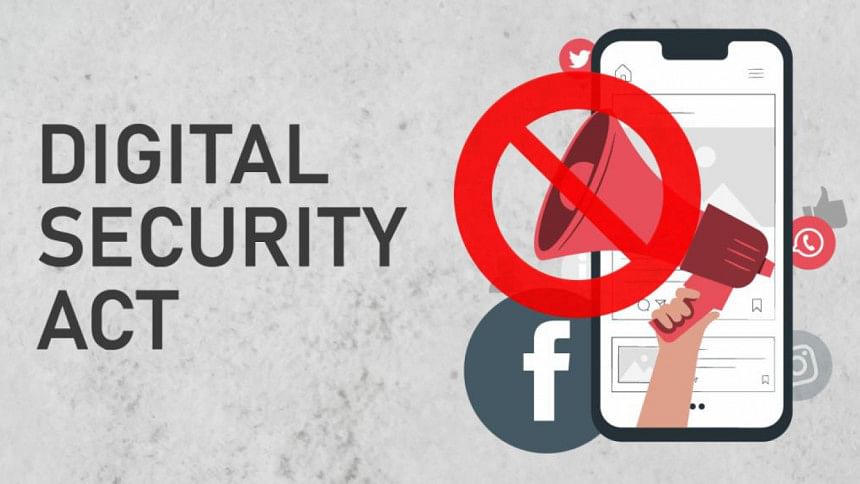 Has asking questions about, commenting on, or critiquing the health sector, and the agents responsible for it, become tantamount to an activity for which one can be punished and even arrested?
This imperative question one must ask, as a second university teacher has been arrested in a span of a week. The arrest of Rajshahi University teacher Kazi Zahidur Rahman yesterday was for uploading something criticising the health sector on Facebook that neither named names nor said anything objectively untrue.
Two clear tactics to govern public discourse have been noticeable. One is of journalists being cut off from access to information, either by stonewalling or by assaults and arrests. The second is of civil servants being restricted from exercising their constitutional right to free speech. Failure to stay silent is being met with arrests, suspensions and transfers to the rubber room by being made "officer on special duty".
Data gleaned from Bangladesh Peace Observatory (BPO), a project by Dhaka University's Centre for Genocide Studies, shows that 142 people, including journalists, have been arrested or detained since March for reporting, spreading "misinformed" news, or their social media activity. This project only takes into account the cases reported by the media, so the number of people persecuted in this way is higher -- prosecutions under the Digital Security Act, or penalisations within the workplace were not taken into account here.
Perhaps the earliest such case can be traced back to March 13, when a deputy assistant engineer of Satkania upazila in Chattogram was arrested for posting a news item titled "one found with coronavirus in Boalkhali" when in fact that was not true.
Though he realised his mistake and removed the Facebook post later, people started sharing its screenshots on Facebook and police arrested him. They charged him with "spreading rumours to create panic" when it was probably just an honest mistake, and there was no visible social effect of his post. After all, news literacy -- the skill of being able to verify which news is true or impartial and which is false or biased -- is lacking among a large part of the general populace.
As 55 academics said in a statement circulated to the media on June 16, "maintaining etiquette in cyberspaces can only be done through community management, not through the use of any illogical, malicious criminal law."
Ten days later, two government college teachers were suspended for criticising on Facebook the lack of safety equipment for doctors. The Secondary and Higher Education Division said their Facebook posts went against Government Servants (Discipline and Appeal) Rules-2018.
But upon reading the said rules, it is not immediately clear which rule they broke, because the grounds on which a civil servant can be penalised are avoiding duty, ignoring orders, dishonesty, lodging false complaints, corruption, desertion and terrorism.
Data from BPO shows that at least three teachers have been arrested (excluding the two this week) for their social media activity since the coronavirus pandemic started.
On April 16, all nurses were banned from speaking to the media, and on April 23, Health Minister Zahid Maleque ordered health officials not to talk to the media. On May 3, Bangabandhu Sheikh Mujib Medical University followed suit by silencing their healthcare workers as well.
Since then, it has been a herculean task to get front-line health workers to tell the media their needs on record -- even as they used one pair of gloves for multiple patients, refrained from going to the bathroom to make that single PPE suit last throughout the shift; even as they got sick and died.
A photo of a man trying to comfort his ill wife after being turned away from hospitals went viral this week, and was published on the front pages of two national dailies. The situation is so dire that when this correspondent got in touch with the man, he requested to be left alone because he holds a government job.
While frontline workers have been barred from speaking to the press, journalists have been unable to ask questions to top officials of the Directorate General of Health Services (DGHS) since April 8. Even as the DGHS holds press briefings every day tirelessly, information is orated with little scope for justification, and there is no space for getting any additional information outside the day's agenda.
Case in point, the DHGS DG yesterday said the pandemic was likely to stay in the country for the next two to three years. When the DG stated that this was according to public health experts, questions naturally arise who these experts are, what epidemiological modelling they did, and what the overall science behind the statement is, but no such questions could be asked.
Grasping the gravity of the statement, such background information could have only served to bolster the declaration, as evidence, and help the media treat it with the importance it merits.
Blocking public access to question government officials also results in the spread of misinformation, as speculation reigns supreme -- such as the "VIP hospital" debacle in April when rumours spread that VIPs will be taken to a special hospital meant only for them.
Muzzling, silencing, restricting access to information can hardly keep the discourse clean, it only serves to make the waters muddier.