He used power of media to build his empire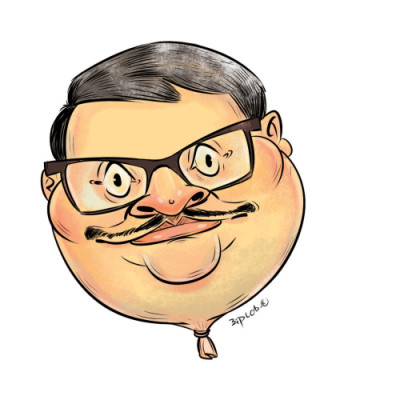 Regent Group Chairman Md Shahed alias Shahed Karim had used the "power of media" to be on good terms with politicians, bureaucrats and law enforcers to build his criminal network, detectives said.
Shahed attended numerous talk shows on various television channels and also brought out a newspaper called "Dainik Natun Kagoj" from March 11, 2015. He needed this identity of a media person to cover up his criminal offences, they added. 
Badruzzaman Zillu, additional deputy commissioner of Detective Branch (DB) of police, told The Daily Star on July 21, "We did not found any godfather or political leader behind Shahed yet.
"Shahed has used his newspaper and the fame he earned by attending different talk shows to solve whatever crisis he faced."
Shahed used to visit the Secretariat regularly, and collected a press accreditation card showing his newspaper. He also managed access to various government programmes after arranging special security passes, investigators said.
Shahed established good relations with listed criminals in Uttara and Gulshan areas and gave jobs to criminals in his newspaper. His future plan was to appoint noted journalists to create a positive image of the daily.
Shahed, who disclosed all this during interrogation in DB custody, was on a 10-day  remand beginning on July 16 in the case filed for Covid-19 test report forgery and charging  patients for testing and treatment, violating an agreement with the  government, they added.
After five days of the remand, he was shifted to Rab custody.
In a development yesterday, Shahed was placed on a 28-day remand  in four fraudulence cases -- seven days for each case -- filed against  him with Uttara Paschim and Uttara Purba police stations.
Dhaka  Metropolitan Magistrate Rajesh Chowdhury passed the orders after four  separate investigation officers produced him before the court with a 40-day remand prayer.
Besides, Regent Group's  Managing Director Masud Parvez was placed on a 21-day remand in three  cases filed with Uttara Paschim Police Station.
Contacted on July 23, Kuddus Afrad, president of Dhaka Union of Journalists (DUJ), said he does not think Shahed used the media to cover up his crime.
"Rather, he used popular and influential figures in the society, people working in the administration. There were cases and warrants against him but law enforcers failed to act and take action."
He further said intelligence clearance is required to get declaration for a newspaper. "When there were cases against him, how was it possible to get the clearance?" he questioned.
COMPLAINTS PILE UP
Since Shahed's arrest in Satkhira on July 15, many including businessmen, rickshaw pullers, job seekers, doctors and lawyers are communicating with law enforcers and filing complaints.
Talking to The Daily Star, a person from the capital's Khilgaon area claimed that he had to pay around Tk 2.5 lakh for his mother's stay in the Uttara branch of Regent Hospital for only seven days.
"My mother was admitted to the hospital with Covid-19 symptoms around 4:00am on June 2. She started to recover just a day after the admission. But the hospital authorities said they needed to keep her in the intensive care unit."
Requesting anonymity, he further said two days later, the hospital authorities shifted his mother to the general ward. On June 8, when they wanted to leave, the authorities handed them a bill of Tk 2.5 lakh.
Another victim said he stayed just one day in the hospital with a leg injury but the bill came to Tk 50,000.
"I did not stay for a single hour in the intensive care unit but the authorities claimed that they kept me in the ICU," the man from Sylhet told this newspaper recently.
Investigators said they found complaints from a number of victims that they had to pay for an ICU bed despite staying in general beds.
If anyone refused to pay the bills, hospital staffers and in some cases Shahed himself would threaten to take his or her life, said a high official of DB.
"We have found a firearm from Shahed's personal vehicle. In primary interrogation, he told us that though he had bodyguards around him but he used to keep a gun to scare people," the DB official said on July 20.
During a drive on the night of July 18, DB police also recovered five bottles of foreign liquor and 10 bottles of Phensedyl.
Kazi Shafiqul Alam, deputy commissioner of DB Uttara division, last week said two separate cases were filed regarding the arms and liquor recoveries.
Every day, he added, they were receiving various complaints against Shahed and getting information on his fraudulent activities.
On July 7, Rab filed a case against Shahed and 16 other staff of Regent Group and Regent Hospital after a mobile court found proof that the hospital authorities issued fake Covid-19 certificates and charged patients for tests and treatment.
Lt Col Ashique Billah, director of Rab's legal and media wing, said on Thursday that they managed to arrest around 11 out of 17 accused so far in the forgery case.
"We have already got investigation charge of two cases filed against Shahed, including the forgery and arrest with arms in Satkhira. Shahed is now in our custody. Rab has so far identified 48 cases against him," he said.
Earlier, on July 17, Rab formed an investigation cell to provide support to the people who were allegedly conned by Shahed.
"We have closed the phone number of the cell yesterday [July 22]. So far, we received calls from 139 people who claimed to have been conned by Shahed," said Ashique Billah.
He, however, said people will still be able to submit complaints to them through email. Rab received complaints from 21 people through email, as of July 23.
"We have even got complaints that he takes money from different inmates in prison saying he would help them get released," added the official.