Govt scraps 10 coal power projects
Green activists hail shifting towards cleaner energy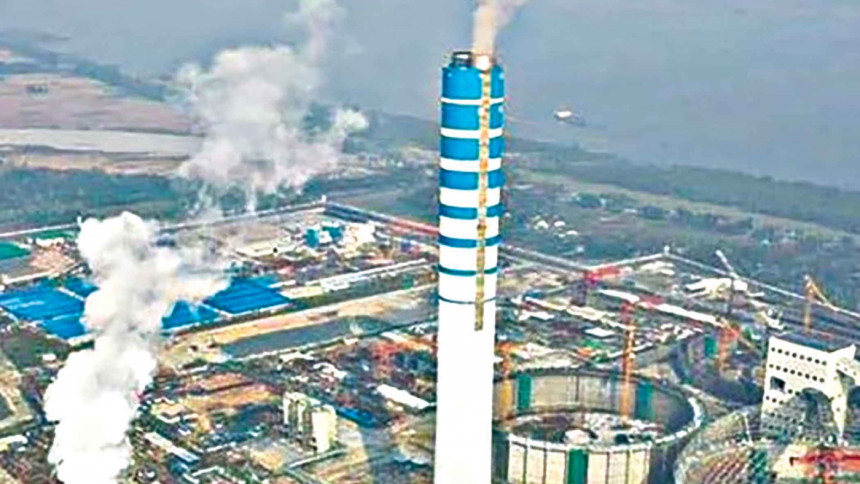 The prime minister has approved a proposal to scrap 10 coal-fired power plants that were okayed earlier.
The power and energy ministry proposed scrapping the projects as the construction work made no progress in years, State Minister Nasrul Hamid told The Daily Star.
The coal-fired power plant in Payra is generating electricity while construction work in Rampal and Matarbari are making progress, the state minister said.
"Our current plan is to generate between 10,000MW and 12,000MW of electricity from coal by 2030," the state minister said.
The 10 discarded projects are among the 18 planned coal-fired plants that were approved after 2008.
"Now we are planning to use liquefied natural gas [LNG] and petroleum to generate power. But the government has yet to make a plan on how an LNG-fired power plant can be set up," he said.
The scrapped projects include a 522MW plant in Munshiganj, a 282MW plant in Dhaka, 282MW in Chattogram, 1,320MW in Moheskhali, 1,320MW in Ashuganj, 1,200MW in Gaibandha, a 700MW Singapore-Bangladesh joint-venture, a 1,200MW CPGCL- Sumitomo Corporation joint-venture, and a 1,320MW Bangladesh-Malaysia joint-venture.
The government may scrap one or two other power plant projects if the construction does not make desired progress, said an official of the ministry.
One unit of the 1,320MW power plant in Payra is generating electricity. It is a Bangladesh-China joint venture. Physical work is making progress for the 1,320MW plant in Rampal, 1,224MW in Chattogram, 307MW in Barguna, and 1,200MW in Matarbari and 1,200MW in Cox's Bazar.
Payra has been contributing 600MW to the national grid every day for the last few months, the state minister said.
Before Payra, an 525MW plant in Barapukuria, Dinajpur, was the country's only coal-fired plant. The Matarbari plant is set to start producing electricity in 2023.
Bangladesh Poribesh Andolon welcomed the scrapping of the 10 coal-fired power plant projects, saying that it is a big step towards achieving the goal of sustainable development.
"We demand that the government make a road map to scrap all coal-fired power plants in phases," said the statement signed by Sultana Kamal and Sharif Jamil, president and secretary of Bapa.
The statement said the LNG also has a negative impact on the environment and urged the government to move towards renewable energy.
However, Nasrul said the coal-fired power plants are being constructed using "ultra-super critical technology. These power plants will have a less impact on the environment than a brick kiln."
He said there is a power plant in the city of Yokohama in Japan.
"Are people dying there?" the minister asked.