Frozen Bank Accounts: ACC seeks info from central bank
Files case against Kalabagan KC president for 'illegal wealth'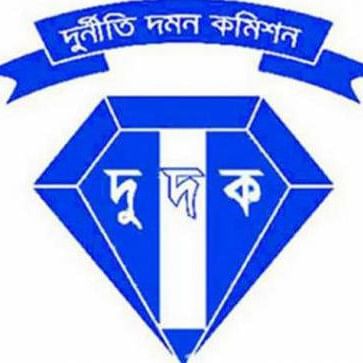 The Anti-Corruption Commission has sought bank statements and transaction records of the accounts frozen recently by the Bangladesh Financial Intelligence Unit (BFIU) during the ongoing anti-corruption drive. 
The commission has so far filed nine cases against some former ruling Awami League leaders, businessmen and their relatives. In the cases, the anti-graft body took BFIU's information into consideration. 
There is speculation that BFIU has frozen bank accounts of politicians whose names have come up in probes. Bank accounts of some businessmen and government officials have also been frozen.  
In a letter, ACC Director General Sayeed Mahbub Khan yesterday sought information of frozen bank accounts from general manager of BFIU under Bangladesh Bank, said Pranab Kumar Bhattacharya, ACC public relations officer.  
The letter said the ACC was enquiring into irregularities, corruption, misappropriation of government money, and amassing of illegal wealth, and filing cases over the matter. 
"It is learnt from media reports that BFIU has frozen bank accounts of over 400 people and organisations after the anti-graft drive began," the letter reads. 
For the sake of conducting the ongoing enquiry and cases properly, it is necessary to analyse frozen bank accounts' statements and transaction records, the anti-graft body said.
Meanwhile, the ACC yesterday filed a case against Kalabagan Krira Chakra President Shafiqul Alam Feroz for amassing Tk 2.68 crore beyond known sources of income. 
According to the case statement, Shafiq, a central executive committee member of Krishak League, showed immovable properties worth Tk 1.40 crore and moveable Tk 1.23 crore in his 2017-18 tax files. 
The ACC has not found any legal source of his income for having the wealth. 
Quoting BFIU, the anti-graft body said Shafiq has another Tk 4.2 lakh at his bank accounts which he concealed in his income tax files. 
"It is learnt from different sources that Shafiq became a member of Kalabagan Krira Chakra in exchange for Tk 60 lakh, and there are two luxury flats in his wife's name," reads the FIR. 
Shafiq was arrested on September 20 at Dhanmondi Club. Two cases were lodged against him under the firearms and the narcotics control acts. 
Yesterday, the ACC also asked the superintendent of police of Special Branch to take necessary steps so that 11 officials of Public Works Department, housing and planning ministries could not leave the country. 
In a letter, signed by ACC Director Syed Iqbal Hossain, said there was an allegation that some contractors, including Golam Kibria Shamim, popularly known as GK Shamim, bribed government officials to get large contracts. 
"The ACC has primarily found the allegation to be true," the letter said, adding that the commission learnt that the officials were trying to leave the country.