Doubt reigns as DU votes today
Many fear controlled polling as Ducsu election comes after 28 years; admin role questioned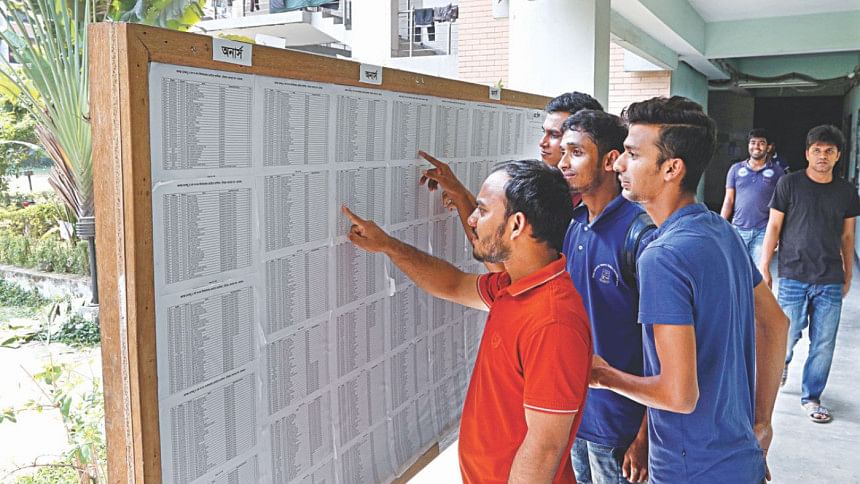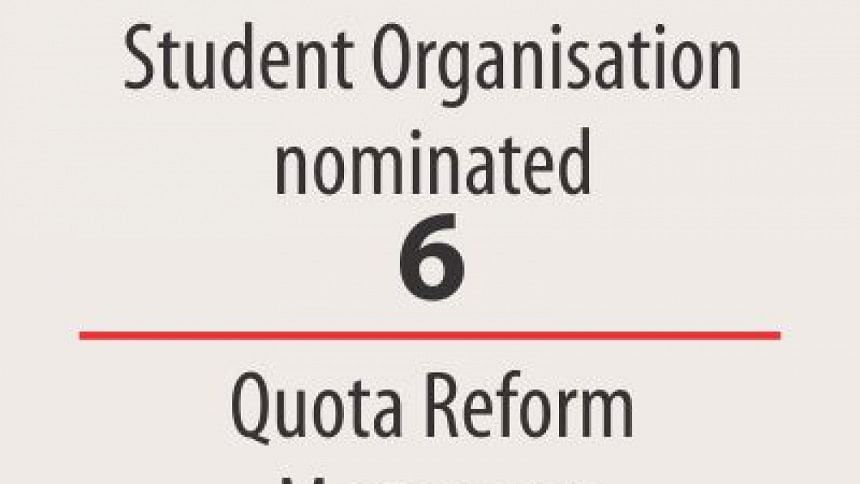 The much-awaited elections to Ducsu and hall unions will be held today amid dominance of Bangladesh Chhatra League and questionable roles of the university authorities.
The students of Dhaka University are going to the polling booths to elect their representatives after 28 long years, but doubts remain whether the elections will be free and fair.
Candidates of the opposition BNP-backed Jatiyatabadi Chhatra Dal alleged that the administration let them campaign "only for show". Their activists could not stay in the dormitories at night because of "BCL's threats and intimidation".
Anisur Rahman Khandoker Anik, JCD's general secretary hopeful for Ducsu, and Liton Nandi, vice president aspirant for leftist panel Pargatashil Chhatra Oikya, claim that the authorities showed a bias towards Chhatra League from the beginning of the electioneering.
Both of them slammed the role of the administration for non-transparent ballot boxes and putting restrictions on the media and not allowing any polling agents and shifting polling centres from halls to academic buildings.
"The administration did not pay heed to logical demands of students. It is trying to hold a controlled election," Liton said.
JCD's Anisur added, "We are concerned about biased attitude of teachers and administration; they are trying to hold a staged election."
Chief Returning Officer SM Mahfuzur Rahman refused to comment on the election.
DU Proctor Prof AKM Golam Rabbani refuted the allegation of the administration being biased to Chhatra League. "We are not biased to anyone. These are all rumours," he told The Daily Star.
"A group of people are bringing the allegation of biasness to make the Ducsu polls questionable."
Many candidates remain sceptical about returning officers' role in the election while several teachers say almost all the hall provosts are "supporters of or leaning to pro-Awami League Blue Panel".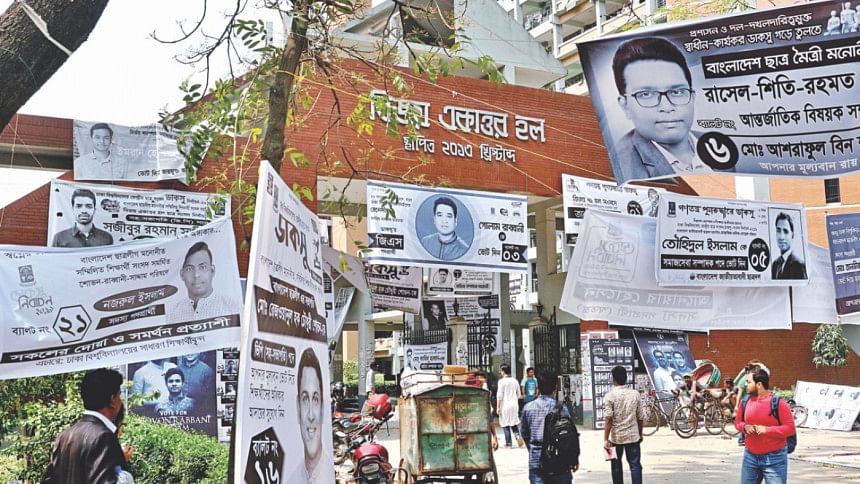 Tanzimuddin Khan, associate professor of DU international relations department, said returning officers being connected to the Blue Panel can have some negative impact on fairness of election.  "There is fear that this can be harmful to the election," he said.
"Teachers connected to the ruling party have always become provosts. But there was a balance in the past. During the last several years we lost that balance.
"Still I want to keep faith on them as they are the teachers."
Meanwhile, most general students were filled with apprehension about what will happen during the election. Presence of students at TSC, university's central library premises and other places were thin compared to other days. 
Many students and candidates alleged that they are being intimidated by some activists of BCL. 
For the last few days, general students were allegedly being "forced" to join BCL programmes. Top leaders of the pro-government student body threaten to drive away students from halls if they vote anyone outside the BCL, said campus sources.
The Daily Star has spoken to at least 10 such students.
"BCL leaders are saying they will not allow anyone to stay in halls if he votes for any other candidates," said a first-year student at Salimullah hall on Saturday.
Hours before the voting, the university authorities last night seized more than a hundred cricket stumps and bats from a snacks shop near TSC on the campus.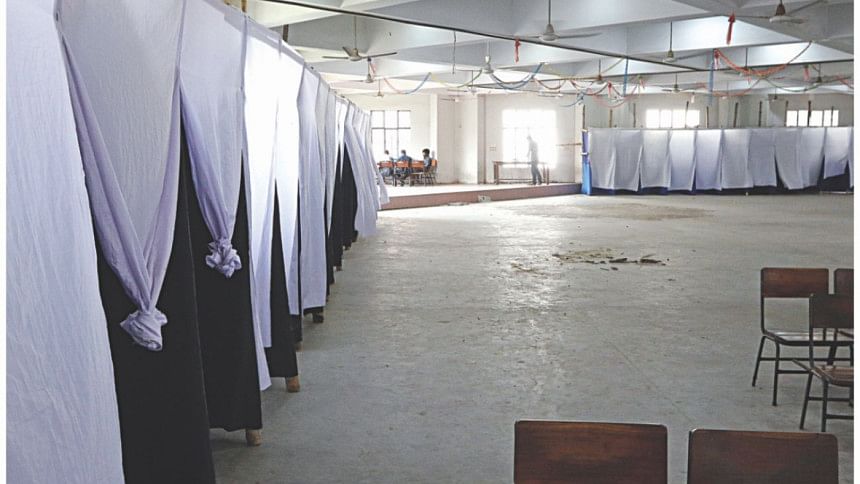 DEMANDS RAISED AGAIN
Yesterday, panels of leftists, quota reformists and independent candidates jointly submitted a memorandum to DU Vice Chancellor Md Akhtaruzzaman to press for an acceptable Ducsu election.
A similar memorandum was also submitted by the JCD panel. 
Their demands include extending the polling time by four hours from 2:00pm, free access of media to halls and other places except for polling booths, administrative actions against those discouraging voters to go to the voting centres, ensuring transparent ballot boxes and allowing polling agents.
Taking ballot papers to polling centres on the morning of voting day and increasing the number of university buses on the morning of election are also among their demands.
"Ballot boxes were supposed to go to the centres on the election day. But we have seen that those were already sent to the halls," Liton Nandi said during the protest.
"The move has been made to ensure overnight ballot stuffing," said Auroni Semonti Khan, who was representing an independent panel.
"We don't want another farcical election like what we saw on December 30. We want a fair Ducsu election," Nurul Haque Nur, VP candidate from the quota reformists' panel.
Dhaka University VC Md Akhtaruzzaman refused to make any comments after receiving the memorandums. 
Opposition-backed contestants said that the BCL men have absolute dominance in the dormitories. They even unofficially allot "seats" among students at "gono rooms" (common rooms) and compel students to join their political programmes.
BCL's general secretary hopeful Golam Rabbani said they do not force anyone to join their politics. "Many love Chhatra League and want to join the organisation."
Earlier, all student organisations, except for the student bodies backed by the AL and Jatiya Samajtantrik Dal, demanded that polling centres should be set up at the academic buildings of the university.
"The DU administration never listened to us," said Chhatra Dal's vice president candidate Mostafizur Rahman.
But age limit for becoming a candidate in the Ducsu was fixed at 30 as the Chhatra League pressed for this.
Criticism arose also after the DU provost committee on March 8 imposed a limit on the number of journalists each media house would assign to cover the polls.
The BCL has been breaching the polls code of conduct since March 3. Candidates from almost all the panels violated the code to different extents.    
The authorities have not taken any steps against these violations, saying none have made any official complaints against violation.
LONG WAIT OVER
The last committee of Ducsu was dissolved in 1998, and students have since waged several movements demanding the elections.
In January last year, the High Court ordered the DU authorities to hold the election in six months, but that did not happen. Last month, the university set March 11 for the polling.
Around 43,000 voters will cast their votes at 18 DU halls to elect 25 representatives of Ducsu and 13 positions each for 18 dormitories.
A total of 229 candidates are vying for positions in Ducsu, the most prestigious student union in the country. 
Another 512 candidates are vying for 234 positions in 18 dormitories. A total of 37 candidates for halls have been elected unopposed.
Voting will open at 8:00am and continue till 2:00pm without any break. The authorities allotted four minutes for each student to complete voting, which many say is not enough.
Already, ballot boxes and papers reached 18 halls, the voting centres for the Ducsu and hall union elections, said Assistant Returning Officer Abdul Bashir.
BCL panel will face a stiff challenge from JCD, leftist and quota reformists if a fair voting is held, said campus sources.
All the contenders completed their campaign and tried to woo voters with their pledges of making the DU campus a better place. 
BCL panel consists of Rezwanul Haque Chowdhury Shovon for vice president, Golam Rabbani for GS and Saddam Hossain for AGS.
JCD panel comprises Mostafizur Rahman for VP, Anisur Rahman Khandoker Anik for GS and Khorshed Alam Sohel for AGS.
Candidates of quota reformists' platform Bangladesh Sadharan Chhatra Adhikar Sangrakkhan Parishad include Nurul Haque Nur for VP, Rashed Khan for GS and Faruk Hasan for AGS.
Leftist Pragatishil Chhatra Oikya includes Liton Nandi for VP, Faisal Mahmud for GS and Sadikul Islam Sadik for AGS.