Democracy, good governance first
Experts say sustainable dev not possible without ensuring these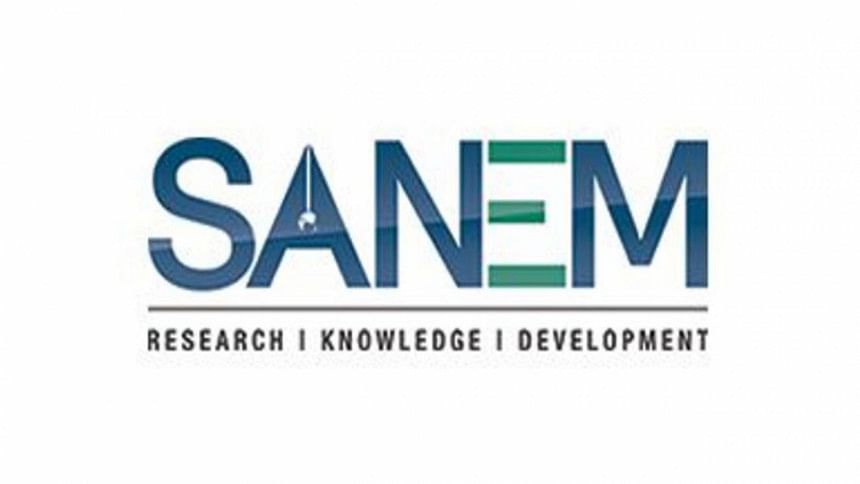 Bangladesh will not be able to sustain its development without participatory democracy and good governance, said a number of political analysts and economists yesterday.
The words of caution came at a session titled "Politics of Development" at the 4th SANEM Annual Economists' Conference 2019. South Asian Network on Economic Modeling (SANEM) organised the two-day conference at the city's Brac centre Inn.
"We need a state where democracy, good governance and development will be ensured ... we have to move forward step by step," said Akbar Ali Khan, former adviser to a caretaker government.
"We need democracy first as good governance will not be established in the absence of democracy. Our development will lose steam if good governance cannot be established."
Mirza M Hassan, senior research fellow and head of Governance and Politics Cluster of BIGD under BRAC University, said Bangladesh now has a dominant party system (DPS).
Explaining the DPS, he said it "refers to a category of parties or political organisations that have successively secured election victories and whose defeat is unlikely in the foreseeable future".
He said the DPS has not evolved recently in the country. It dates back to 1991 and the ruling party's monopoly on state agencies, constitutional bodies and vast sections of civil society associations led to "the evolution of de facto party-state".
Mirza further said the caretaker government system enabled people to witness "one-day competitive democracy" through polls. But the political elites didn't like it because of "electoral uncertainty".
"Existence of electoral uncertainty is a serious irritating factor for the ruling political elites -- got rid of it at the end of 2013 and then perfected the art of managing/neutralising electoral uncertainty at the end of 2018."
On the country's development, he said Bangladeshi politicians are keen on the Malaysian development model -- a combination of patrimonial and centralised leadership and democracy -- that leaves loopholes for corruption.
"The state tends to be captured by the capitalist class where they protect the rights of a few through collective lobbying," he said, citing that Bangladesh Garment Manufacturers and Exporters Association, Real Estate and Housing Association of Bangladesh and loan defaulters were influencing policy-making.
But Naomi Hossain, research fellow of Power and Popular Politics Cluster at the University of Sussex in the UK, said the business class is not dominating Bangladesh politics.
MM Akash, professor of Economics at Dhaka University, said the ruling class, comprising politicians, businesspeople and bureaucrats, remains unchanged no matter which party holds power.
"The current government of Bangladesh is backed by businesspeople and bureaucracy. If the DCs (deputy commissioners) and the SPs (superintendents of police) had not helped the Awami League, it would not have been able to win the election."
He said it is a matter of concern that the country's bureaucracy has become very powerful.
Ahmad Ahsan, director of the Policy Research Institute, said many East Asian countries, including China, have one-party political system but they have a competitive framework.
Stressing the need for democracy for development, Kazi Maruful Islam, professor of Development Studies at the DU, said "Bangladesh had democracy deficit in the past. Now, it has evolved into a defective democracy.
"It is very tough to ensure development and make the country corruption-free with such democracy."
Raunaq Jahan, distinguished fellow at the Centre for Policy Dialogue, said there is a flaw in the country's democratic system.