Death of a man, not his legend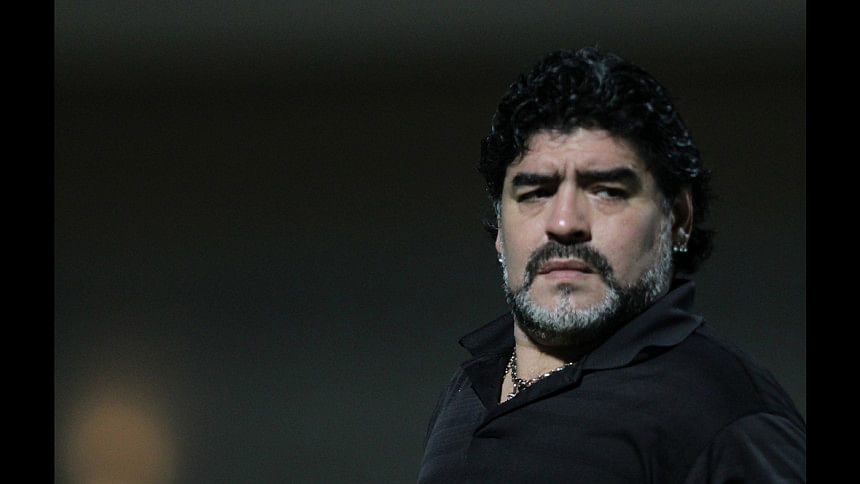 As we were travelling to St Petersburg from Moscow by train while covering the 2018 World Cup in Russia, one inquisitive Argentine reporter asked why his country has such frenzied fan following in Bangladesh. The response was plain and simple. It's because of Diego Maradona.  
Maradona is as popular in Bangladesh as he is in his own country. It will not be an overstatement to say that Bangladesh becomes the de facto home of Albiceleste come the football World Cup every four years.
Football transcends boundaries and as its biggest icon, Maradona the magician with a magnetic left foot, has carved a lasting place in the hearts and minds of crores of Bangladesh fans, over 10,000 miles away from the great South American footballing nation.
When Maradona dribbled past four England players before rounding off Peter Shilton and scoring that poem of a goal in the Mexico 1986 World Cup, the whole world admired the genius with awe. That was also the moment Bangladesh football fans fell in love with Maradona, which only grew over the years.
The sight of thousands of Argentine flags in every nook and cranny of the country and the massive fan following that grew disproportionately compared with loyalties to other established football powerhouse… even Brazil fell behind in the wake of one Diego Maradona's mystique and magnificence.
So lasting is his aura and the belief he inspired that, during the 2018 World Cup, if 10 fans were seen in Argentina jerseys, the name of Maradona -- who last played for the Albiceleste in 1994 --  was seen on the back of more shirts than the current candidate for all-time great, Lionel Messi.
The greatest footballer on the planet never visited Bangladesh. There were occasions when our football authorities said there was a chance for the "football god" to make a brief visit to these shores. It did not happen.
Maradona is no more. The man died yesterday at the young age of 60, but his legend will live on as long as football lives. And his followers in Bangladesh will keep him close to their hearts as long as they live.