Covid-19 Virus In Bangladesh: Researchers find 34 unique mutations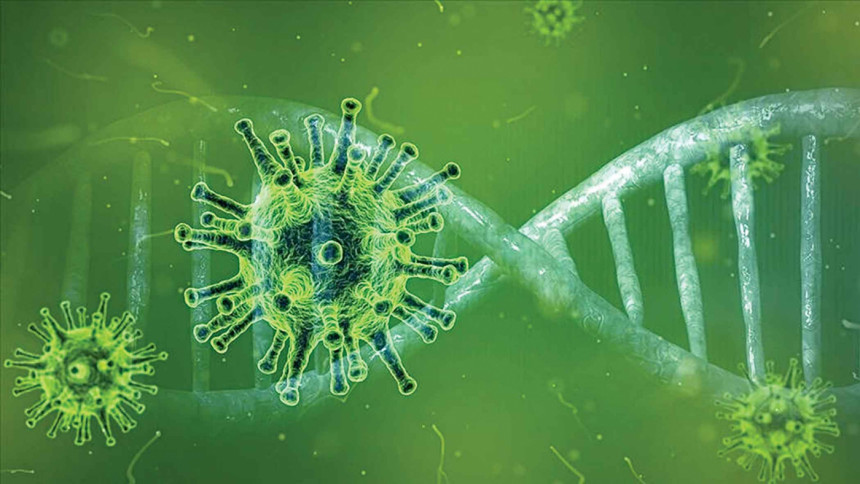 SARS COV-2, the virus that causes Covid-19, mutated 4,604 times in Bangladesh from April to the first week of December last year, and of the mutations, 34 were unique meaning they do not match any other mutations found in other parts of the world.
A team of Bangladeshi researchers in collaboration with Monash University in Malaysia came up with the findings after analysing 371 genome sequences of the virus.
They named the 34 unique mutations of SARS COV-2 as "Bangla Mutation".
Of those, most were found in Dhaka, Chattogram and Chandpur regions. And three unique mutations were detected in each of the three regions, according to the study published in the international journal, Virus Research, recently.
The study was led by three Bangladeshi researchers -- Adnan Mannan, associate professor of genetic engineering and biotechnology at Chittagong University; Mahbub Hasan, assistant professor of the same department at the CU; and Rasel Das, assistant professor of biochemistry and biotechnology at the University of Science and Technology Chittagong.
AMAM Junaid Siddique, head of pathology department at Chattogram Veterinary and Animal Sciences University; and SM Mahbubur Rashid, assistant professor of genetic engineering and biotechnology at Dhaka University, supervised the research.
Two students from Monash University in Malaysia, and three students from the CU contributed to data analysis.
Talking to The Daily Star, Adnan said there were 34 unique mutations in the country and those must be studied further to see whether those are responsible for the current rise in Covid infections and also whether those are more potent or weaker than the previous ones in spreading infections.
Nearly 1,000 of the 4,604 mutations were detected in Chattogram region and those matched the ones found in Saudi Arabia and other Middle East countries, European nations, the US and Australia. The rest of the mutations found in other parts of Bangladesh were similar to those detected in European countries, he mentioned.
Rasel Das said the study would work as a guiding hand for further research to find out whether the Covid vaccines are effective against new strains.
Echoing his view, Mahbub Hasan said it is important to carry out more research on the unique mutations found in the country to be sure if any of those has the potential to cause more harm.
Junaid Siddique said respiratory specimens should be collected from those who are coming from abroad and critical Covid patients to know whether they are infected with any new Covid strain and whether vaccines are effective against those.