Covid-19 vaccine uncertain
Says WHO chief, seeks 30.1b funding for next 12 months to find one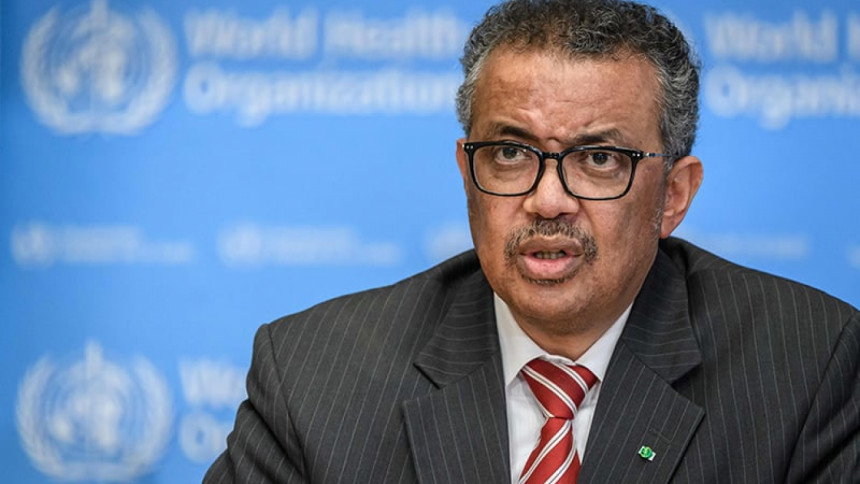 It is not certain that scientists will be able to create an effective vaccine against the coronavirus that has caused the Covid-19 pandemic, but it could take a year before one were to be invented, the head of the World Health Organisation said.
Speaking by video-conference to deputies from the European Parliament's health committee, Tedros Adhanom Ghebreyesus said that if such a vaccine became a reality, it should become a public good available to all.
"It would be very difficult to say for sure that we will have a vaccine," Tedros said. "We never had a vaccine for a coronavirus. So this will be, when discovered, hoping that it will be discovered, it will be the first one," he said.
He said the WHO had already more than a 100 candidates for a vaccine of which one was at an advanced stage of development.
"Hoping that there will be a vaccine, the estimate is we may have a vaccine within one year. If accelerated, it could be even less than that, but by a couple of months. That's what scientists are saying," he said.
More than 489,000 people worldwide have died from Covid-19 since it emerged in China late last year and cases are expected to reach 10 million across the globe within the next week.
His statement came as WHO yesterday said that a global initiative to speed up the development and production of Covid-19 tests, vaccines and treatments will require more than $30 billion over the next year.
Providing details of the so-called ACT accelerator, launched in April and aimed at pooling international resources to conquer the pandemic, WHO said "the costed plans presented today call for $31.3 billion in funding."
So far, $3.4 billion of that had been pledged, it said, pointing out that an additional $27.9 billion was needed over the next 12 months, including nearly $14 billion to cover immediate needs.
The announcement came ahead of a major pledging event in Brussels in support of the ACT accelerator, set to take place today (Saturday).
"This is an investment worth making," Ngozi Okonjo-Iweala, a special envoy for the ACT accelerator, told a virtual briefing.
"If we don't rally now, the human costs and the economic pain will deepen," she said.
"Though these numbers sound big, they are not when we think of the alternative. If we spend billions now, we will be able to avoid spending trillions later.
"The time to act is now, and the way to act is together."
The funds requested should make it possible to deliver 500 million tests and 245 million courses of treatment to low and middle-income countries by mid-2021.
They also aim to deliver two billion vaccine doses by the end of next year, of which half will go to low and middle-income nations.