BNP likely to offer 100 seats to partners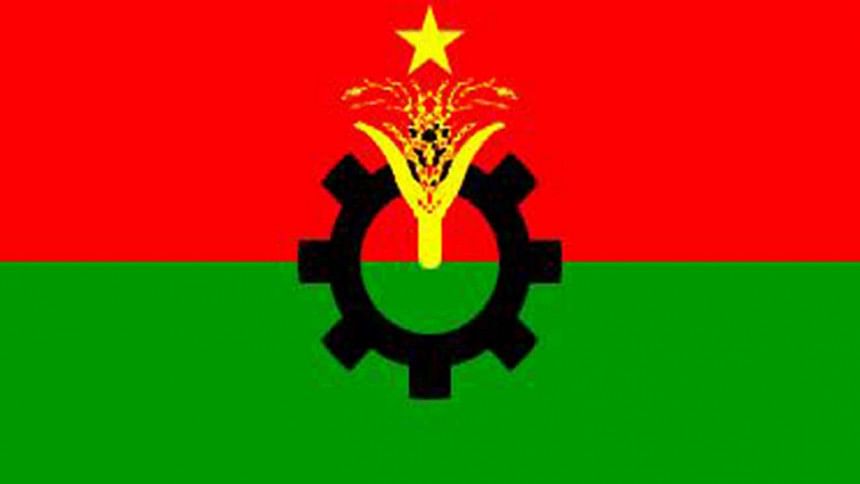 If the BNP joins the upcoming national polls, it is likely to set aside around 100 out of the 300 parliamentary seats for its alliance partners, party insiders say.
The party will finalise the issue through talks with its partners soon after announcement of the election schedule.
BNP insiders said the party has already assured the leaders from the 20-party alliance and the Jatiya Oikyafront that decisions on the candidates would be made based on competence and popularity.
BNP high-ups would "honour" those who had boycotted the 2004 January 5 election and has been with the party despite all types of pressure, said a standing committee member.
Party insiders said Jatiya Samajtantrik Party President ASM Abdur Rab was likely to run in the election from Lakshmipur while Nagorik Oikya Convener Mahmudur Rahman Manna from Bogura. These parties are key members of the Oikyafront launched on October 13.
The EC is likely to declare the polls schedule after meeting President Abdul Hamid at the Bangabhaban on November 1. However, neither the BNP-led 20-party combine nor the Oikyafront has yet formally announced whether it would participate in the polls.
Talking to The Daily Star yesterday, BNP Standing Committee Member Goyeshwar Chandra Roy said, "We will join the polls only if Khaleda Zia is released from jail and the election is held under a nonpartisan government.
"The way all political parties have united for the seven-point demand [placed by the Oikyafront], we hope they will agree on the finalisation of candidature."
Manna told this newspaper yesterday, "We are yet to discuss the seat sharing issue. Currently, we are waging a movement for a free, fair and inclusive election. We will sit with the alliance partners once the demand is met."
However, sources in the 20-party alliance said it was almost final that leaders from the BNP's key ally Jamaat-e-Islami would be given 25 to 30 seats to run.
Jamaat can't contest the polls as the EC has scrapped the party's registration. It, however, wants the BNP to set aside 60 seats for its leaders.
Out of the 20 parties, only nine are registered with the EC.  Among the Jatiya Oikyafront parties, Gonoforum and Jatiya Samajtantrik Dal have the registration.
Liberal Democratic Party Chairman Col (retd) Oli Ahmed is likely to contest from two constituencies while Bangladesh Jatiya Party Chairman Andaleeve Rahman Partha from two seats. The two parties are components of the 20-party alliance.
"Election is now our secondary issue. The seven-point demand of the Oikyafront is now our main focus. If the demands are met, we will go for election," Andaleeve told The Daily Star.
Although the alliance leaders are yet to say anything publicly about the seat sharing issue, they have already sought around 174 seats for their aspiring MP candidates, according to alliance insiders.