Bhola Hindus living in fear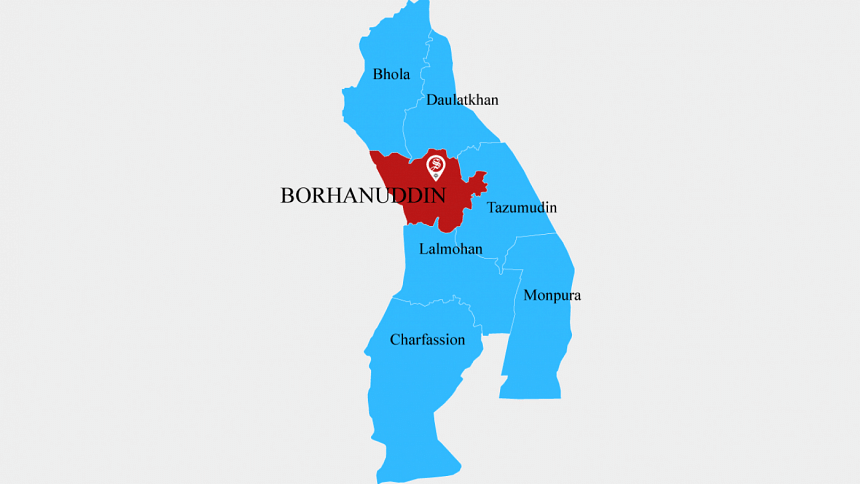 Fearing further attacks, most of the Hindu families in Bhola, have stopped sending their children to schools and restricted their business operations, said the community leaders. 
A sense of insecurity gripped the community members since religious zealots vandalised 12 houses and burned down one in Bhawal Bari area of the district's Borhanuddin upazila on Sunday.
The Hindus are even opting to stay indoors after sunset, according to the community leaders.
The six-point demand, placed by religious group Sarbadaliya Muslim Oikya Parishad with a 72-hour ultimatum, is another reason for them to be worried, they added.
Members of the Sarbadaliya Muslim Oikya Parishad wanted to hold a demonstration yesterday, but called it off fearing resistance from police.
Sukumar Das, headmaster of Paschim Kachia Government Primary School in Bhola Sadar upazila, said, "We are yet to get over the horror that was unleased on us on Sunday. We are still living in fear.
"Even I am not going to school fearing further attack," said Sukumar, who suffered minor injuries on his head during Sunday's attack.
Abinash Nandi, president of Bhola chapter of Bangladesh Hindu Buddha Christian Oikya Parishad, said most of the guardians did not allow children to get out of their homes.
Hindu businessmen were opening their shops only in emergency, he added.
Sunday's attack on the Hindu houses is not the first such case in Borhanuddin. The upazila had witnessed violence in 1992 after the demolition of Babri Mosque in India. Many temples and houses belonging to the Hindu community were razed to the ground and looted then.
The Hindus also came under attack after the national polls in 2001. Apart from vandalising and looting of the houses, many Hindu women were also raped that year.
Abinash Nandi said that there were approximately 2.8 lakh to 3 lakh Hindus in Bhola. 
He said some unidentified goons set fire to fences of Hindu houses in Kachia and Kunjuerhat areas. The criminals also burned stacked betel-nut leaves of a house in Manikerhat area on Monday night.
"Such incidents made us even more worried," he said.
Borhanuddin Puja Udjapan Parishad President Anil Das said they were in tension as Hindus of the upazila had faced several attacks in the past.
Although police and other law enforcers are patrolling the upazila, members of the Hindu community are still in tension because of their previous experiences, he said.
Contacted, Mohammed Masud Alam Siddique, deputy commissioner of Bhola, said there were no reason for Hindus to be worried.
Security has been beefed up in the entire district, especially in Borhanuddin. Four platoons of Border Guard Bangladesh, additional Rab and police members have been deployed to maintain law and order in the upazila, he said.
Beside plainclothes police are also keeping an watch on everything, he added.