'Advice to Women': Ananta Jalil backtracks after backlash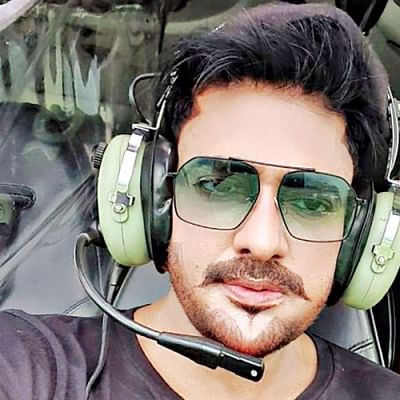 Amid countrywide protests over the growing incidents of rape and violence against women, actor Ananta Jalil in a video posted Saturday night blamed "revealing dresses" worn by women for inviting "unwanted sexual advances".
However, after a backlash on social media, the actor backtracked and uploaded a "corrected" version yesterday afternoon and claiming that he "does not want to be involved in controversy" and apologised for any "misunderstanding".
In the original six-minute video titled "Ananta teaches rapists a lesson", the actor was heard giving advice to women "as a brother".
"Women [in Bangladesh] wear indecent dresses inspired by women from other countries, cinemas, television and social media. People look at your figures instead of your faces because of the indecent dresses. They make indecent comments [about women] and think of rape," he had said.
"Do you [women] consider yourselves modern? Is the dress you're wearing modern, or is it indecent? A modern dress means only showing your face and covering your body which will make you look good," the actor said in the video.
He went on to say that any dress that does not cover the whole body makes women look "very bad".
"You go out on the streets wearing a T-shirt like boys. And then you're dishonoured and return home… you either die by suicide or can't show your face in public," he said.
Nearly 1,000 rape cases, including 208 gang-rapes, were reported between January and September this year, according to human rights organisation Ain O Salish Kendra (ASK). Among the victims, 43 were killed after rape and 12 died by suicide.
The actor said wearing "decent" dresses will deter thoughts of rape. "People will look at you with respect if you wear decent dresses," he said.