Met office rings flood alarm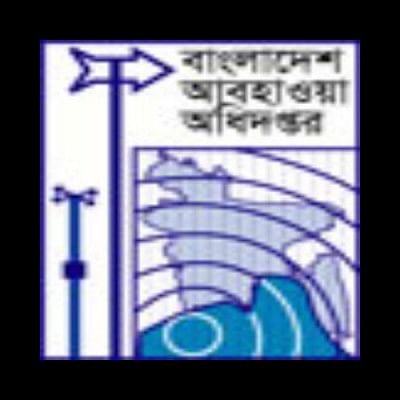 Monsoon is active over Bangladesh and the Met office has forecast heavy to very heavy rainfall in most places in the country and several places in India for the next two days.
Amid heavy rainfall in different parts of the country and upstream India, the Flood Forecasting and Warning Centre (FFWC) yesterday said water level of all major rivers was increasing and the country would experience a moderate flood in the middle of this month. 
The intense rainfall in Bangladesh and upstream India would cause floods in places in the northern and middle part of Bangladesh and worsen the flood situation in eastern and north eastern parts, said the FFWC.
"We are expecting flood in the middle of the next week in the northern part of the country," said Arifuzzaman Bhuiyan, executive engineer of the FFWC.
Of the 96 water-level monitoring centres, the level is increasing at 77, while the water level is flowing above the danger level at nine points.
According to the FFWC bulletin, water of the Brahmaputra-Jamuna rivers and the Ganges-Padma rivers may continue to rise for 72 hours and 48 hours respectively. Water level of the Dharala, Teesta, Dudhkumar and Ghagot rivers in the northern region and the Surma and Kushiyara rivers in the northeastern region of the country also may rise rapidly until tomorrow. 
Besides, water of the Kaptai Lake in Rangamati was over the danger level yesterday due to incessant rain.
In the forecast, the Met office predicts heavy to very heavy rainfall at most places in Dhaka, Mymensingh, Rajshahi, Rangpur, Khulna, Barisal, Chittagong, and Sylhet divisions until 9:00am today.
Heavy rainfall in the coastal area disrupted flight schedule in Cox's Bazar yesterday morning.
The per month rainfall had been above the average consistently. In the last month, it rained 3.6 percent more than average. In May, it was 14.3 percent more and in April it was 36.7 percent more than the average.   
UNB adds: many low-lying areas of Cox's Bazar and Rangamati have gone under water following torrential rain and onrush of water from the hills.
Sources at Kaptai Water and Electricity Centre said the authorities concerned opened eight out of 16 gates of the spillway of the dam to release 4,500 cusec of water of the Karnaphuli river to handle the excess water pressure. 
Times of India reports that heavy to very heavy rainfall is expected in large parts of India, including several places in Jammu and Kashmir, Tamil Nadu, Assam and Gujarat, over the next few days until tomorrow, citing the India Meteorological Department.