510mm rainfall in southeast Bangladesh June 12-14: Nasa
More rain expected
Nasa has recorded 510mm (20 inches) rainfall in southeastern Bangladesh between June 12 and 14 when landslides triggered by heavy downpour killed at least 150 people in five hilly districts so far.

"Monsoon rainfall is expected to continue to effect the area (southeastern Bangladesh)," The National Aeronautics and Space Administration (Nasa) of US said in a report yesterday.


The rainfall analysis was made at Nasa's Goddard Space Flight Center in Greenbelt, Maryland using its near-real time Integrated Multi-satellitE Retrievals for GPM (IMERG) data, the report said.
READ more: Landslides Death toll 150 - Call for rehabilitation, relief gets louder

IMERG rainfall totals have been adjusted to reflect observed values in other similar extreme rainfall events.
GPM is the Global Precipitation Measurement mission satellite and constellation of satellites that are managed by both Nasa and the Japan Aerospace Exploration Agency or JAXA.
Amid such shortage of food, drinking water and medicines, demands for rehabilitation and extensive relief operation have grown louder in Rangamati, with landslide survivors living in dismal conditions in shelter centers for the last four days.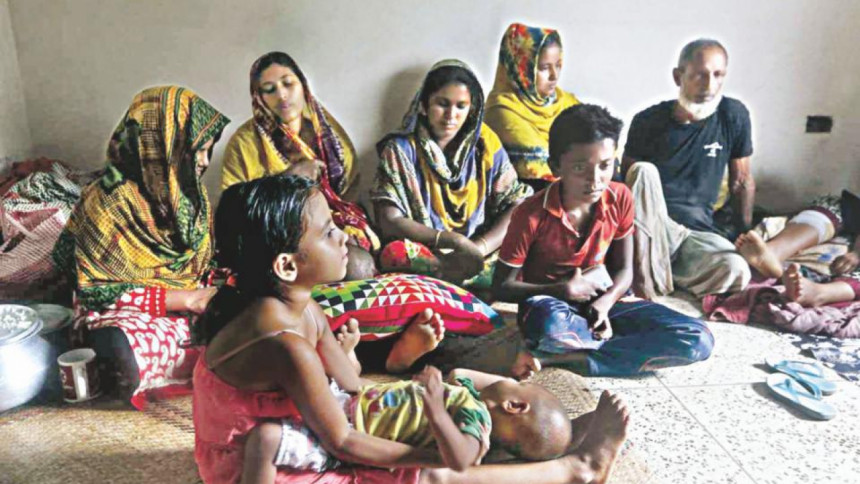 Victims and different groups have also intensified calls for the government to declare the district as a disaster area.

Official death toll rose to 150 in five hill districts including Rangamati, the worst affected district with 112 confirmed deaths.