Liquidity Crisis: From banks to many fronts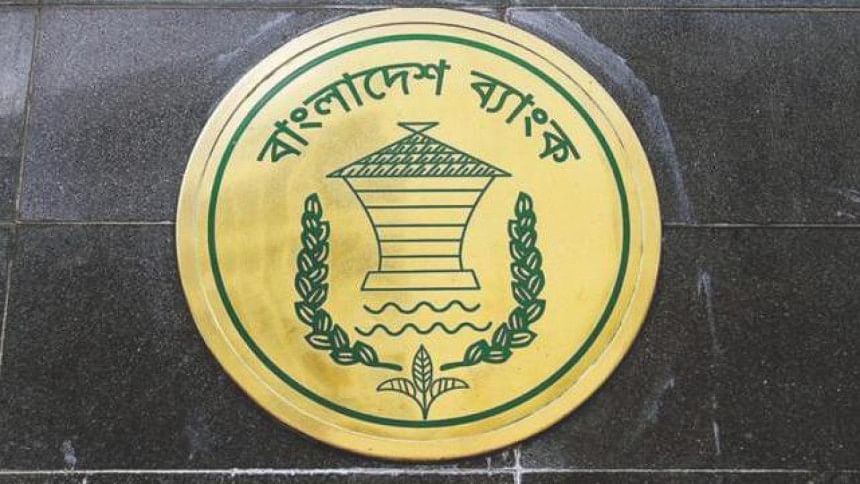 Bangladesh economy showed resilience even during the global financial crisis that began in 2008.
The economy grew by 6.3 percent on average for more than a decade. The growth rate was over 7 percent in the last two fiscal years.
Bangladesh's gross national income (GNI) per capita now stands at $1,610, well above the $1,242-mark, a prerequisite for becoming a lower-middle income country from a least developed one.
But suddenly, this smoothly-run economy was hit by a serious liquidity crisis a couple of months back. As a result, banks' lending rates have hit double digits again after more than a year, making things harder for businesses and consumers alike. 
Last week, a first generation private bank failed to honour a cheque of Tk 15 crore. In many cases, private banks were unable to lend money to its clients.
This has resulted in spillover effects on non-bank financial institutions (NBFIs) and capital markets. Most of the 33 NBFIs, which rely mostly on banks for funds, are in a liquidity crisis they never faced before.
Capital markets have been in free fall since Bangladesh Bank came up with a new monetary policy on January 29. The benchmark index of Dhaka Stock Exchange fell 2.21 percent on Sunday -- the highest in more than four years.
All these have started taking a toll on investors and consumers as banks have already increased their lending rates significantly.
For example, a person took a home loan of Tk 50 lakh from a bank with 9 percent interest for 15 years. His equal monthly instalment (EMI) was Tk 50,713. But the bank concerned raised the interest rate to 10 percent recently and his EMI went up by over Tk 3,000. Similarly, EMIs for personal and auto loans also increased in recent days.
The rate hike will also badly hurt businesses that took industrial term loans at single digit interest rates in the last two years.
For a Tk 10-crore industrial loan with a previous interest rate of 12 percent, a businessman has to pay Tk 22.24 lakh in each EMI for five years to pay off the loan. Many banks have revised the rate to 14 percent for such a loan and each EMI now stands at over Tk 23.26 lakh for the same amount.
"Unreasonable hike in interest rates will hamper the economic growth and push inflation up," said Muhammad A Rumee Ali, a former BB deputy governor.
Haider Ali, managing director of Exim Bank, said his bank's average lending rate for term loans went up by two percentage points last month. Consumer loans also became costlier by 1 to 2 percentage points.
"Consumers -- be it businesses or individuals -- will be affected as the size of their loan instalments will go up," added Haider.
Talking to this newspaper, Pubali Bank Managing Director Abdul Halim Chowdhury said the overall consumption will decline due to the rise in interest rates.
Pubali hiked lending rates by 0.5 percentage point on all loan products in January and if the trend continues, it may go up further this month, he pointed out.
Lower interest rates made borrowing cheaper, and this encouraged spending and investment, leading to higher domestic demand and economic growth. All this helped the economy grow by over 7 percent for the last two consecutive years.
But a sudden liquidity crisis that began two months ago has reversed the situation.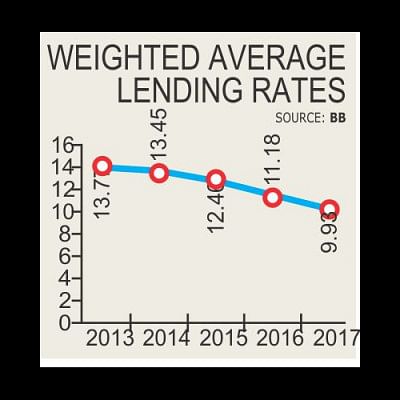 Now most of the 40 private commercial banks, which have crossed the loan-deposit ratio (LDR) limit, are chasing after deposits to bring down the ratio within 85 percent as they cannot recover loans overnight.
An 85-percent LDR limit means a bank can give a loan of Tk 85 against a deposit of Tk 100.
But that's not all.
The central bank last month moved to reduce the LDR further to 83.5 percent by June which will intensify competition among banks to get deposits and eventually make those costlier.
Banks offered 5-7 percent interest on fixed deposits for the last three years. But this rate has gone up to 8-9 percent in recent days due to the liquidity crisis.
"If we have to offer 9 percent interest on deposits, there is no way that we will be able to lend money at single digit rates," said Haider of Exim Bank.
Besides, a bank has to spend another 2 percent on average in establishment expenses, meaning the total cost will be around 11 percent. The bank's lending rate has to be at least 13 percent if it wants to have a profit margin of 2 percent, he noted.
Mostafa Kamal, chairman of Meghna Group of Industries, said, "We are good borrowers, yet we have to suffer for this sudden rate hike."
Meghna, one of the largest conglomerates in the country, is now setting up a number of factories in its two economic zones.
Mostafa said the central bank has recently imposed restrictions on low-cost foreign loans that many businesses had availed themselves of in the last several years. Moreover, the BB came up with a contractionary monetary policy which will hamper private sector growth.
Former BB deputy governor Rumee Ali has come up with a suggestion to address the ongoing liquidity crisis.
He said a huge amount of idle money is lying with state banks that can lend those to private banks.
The new monetary policy has set the credit growth target for the private sector at 16.8 percent for January-June period this year against 18.13 percent in December last year.
It has also advised banks not to give long-term loans to corporate borrowers.