Italian national shot dead in Gulshan
Unverified report claims 'IS link'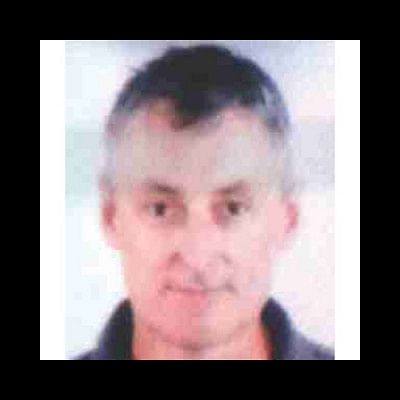 An Italian national was shot dead by armed criminals in the capital's Gulshan diplomatic zone yesterday, police said.
The deceased has been identified as Cesare Tavella, 50. He worked as the project manager of Profitable Opportunities for Food Security (Proofs), a project of Netherlands-based organisation ICCO Cooperation, Dhaka Metropolitan Police (DMP) told The Daily Star last night.
According to a Reuters report, an online statement in the name of the hardline Islamist group Islamic State later claimed responsibility for the attack.
However, police told the news agency that they were not aware of the claim.
Around 6:15pm yesterday, three youths riding on a motorbike arrived in Road 90 of Gulshan-2 and two of them shot Tavella who was jogging on the road, said Muntasirul Islam, deputy commissioner (Media) of DMP.
Locals rushed him to the nearby United Hospital where on-duty doctors declared him dead.
Hospital sources said Tavella, who had several bullet wounds to his body, was already dead when he was brought to the hospital.
Members of Criminal Investigation Department were seen collecting evidence from the crime scene. They said the killers did not snatch anything from him.
Police, however, could not say anything about the motive of the killing.
After visiting the scene last night, Additional IGP Mukhlesur Rahman told reporters that they were not in a position to say anything definitively at the initial stage of the investigation.
"But based on the evidence and previous experience, we could say that the murder was pre-planned," he said.
Alo Rani Dhali, manager (administration) of ICCO Cooperation, said Tavella arrived in Bangladesh in May this year and had worked with the project since then.
"He never told us about any threat to his life," she said replying to a query.
Setara Begum, a disabled street vendor in the area, claimed that she saw the killers escaping on a motorbike parked on Road 83, around 20 yards away from the spot.
"Immediately after the gunshots, three youths came running towards Road 83. They got on a motorcycle and fled away," she told The Daily Star, adding that the man driving the bike was wearing a red T-shirt and the other two black T-shirts.
This is the second incident of a foreigner killed in the highly secure diplomatic zone.
On March 6, 2012, Khalaf Al Ali, 45, an official at the Saudi Embassy in Dhaka, was shot dead near his Gulshan house.
A Dhaka court on December 30 that year sentenced five people to death for the murder.