Independence Day today: Piecing together history
Bangladeshi man collects Liberation War memorabilia in UK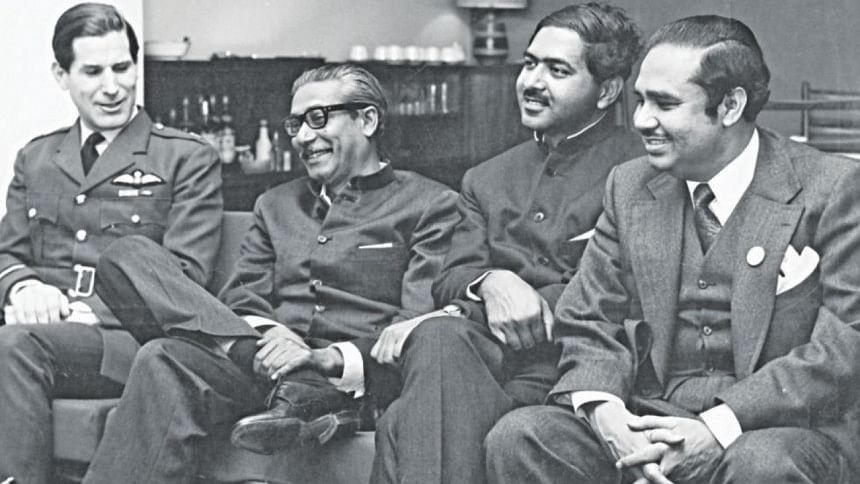 With each passing day in March of 1971, Bengali disobedience grew and the people of East Pakistan eventually erupted.
The spirit also touched the Bangalee expatriates living far away. London was one such place where the Bangalees took to the streets for an independent Bangladesh.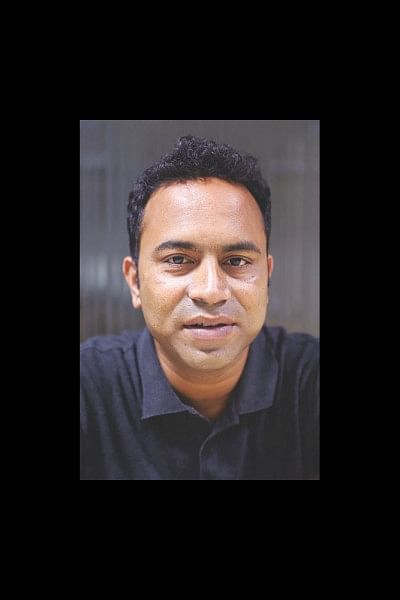 On March 5, Bangalees living in London burnt Pakistani flags at the Pakistan High Commission there. This was one of the many tumultuous events that took place in London during the Liberation War. In fact, London became the diplomatic front of Bangladesh, where funds were raised for the war effort.
Nearly four decades later, a Bangladeshi young man pieced together the little-known episode of the history of expatriate Bangalees who fought their own battle to mobilise world opinion against genocide and for recognising Bangladesh as an independent country.
Ujjal Das worked for a decade collecting and archiving rare records of the historical events in the UK.
Titled "Project London 1971", the 39-year-old brought together around 300 rare photographs, posters, leaflets, letters, clippings of Bangla and English newspapers, and the first postal stamp of Bangladesh.
"To me, the Liberation War was confined to the territory of Bangladesh. But a battle was also fought in London to draw support for an independent Bangladesh. London played a big role for the cause of our liberation," said Ujjal in an interview to The Daily Star on the eve of the Independence Day.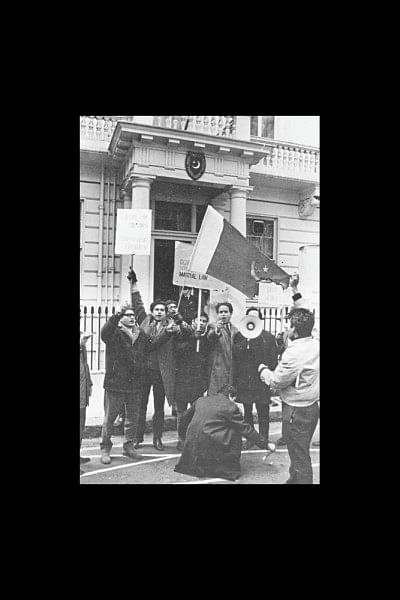 He lost seven family members, including two aunts, in the war.
Ujjal was involved in journalism and Ananda Niketan, a cultural organisation, when he was a student. After completing his BSc (honours) from Sylhet MC College, he went to London in 2009 to pursue his masters in tourism management. Before that, he had been to London twice.
"When I went to London the first time, I came know about many events related to our Liberation War and learnt how the expatriate Bangalees came together to press home their demands before a global audience at a crucial time," Ujjal said.
After going to London for studies, he heard stories of the war from his relatives and acquaintances.
He was moved when he saw a stamp of Bangladesh at an exhibition at Queen Mary University of London a few weeks after he reached London. The glass case containing the stamp mentioned Biman Chand Mallick as the designer.
"It was the first postal stamp of Bangladesh. I was thrilled."
He looked up Biman and found him in London. He interviewed him and published it in a Bangladeshi newspaper.
"As I started my work, I began to realise how big a battle I had waded into."
From Biman, he came to know about Shashanka Shekhar Benarjee, an Indian diplomat, who worked in Dhaka in the early 60's.
In 1971, he worked in favour of Bangladesh in London under the pseudonym Ahmed Hossain. Shashanka travelled with Bangabandhu during his homecoming via London in 1972.
He had two photographs of the journey with Bangabandhu -- one inside the plane and another during a stopover in Cyprus.
"I also interviewed Shashanka and published a story. Soon after the publication, many people started contacting me.
"I had to work to earn a living. But the rest of the time, I traced and reached out to people who were involved in historic events in London," said Ujjal.
A large number of the photographs that he collected were taken by British photographer Roger Gwynn and Bangladeshi expatriate Yusuf Chowdhury. They gave him the copyrights of the photographs.
He bought 25 photographs with the contribution from his relatives and well-wishers.
One of the photographs is of a gathering of thousands of Bangalees and non-Bangalees at Trafalgar Square on August 1, 1971.
Another famous photograph is of Bangabandhu sitting with Dr Kamal Hossain, British Air Commodore David B Craig, and Golam Mowla at Nicosia Airport in Cyprus on January 9, 1972.
"Shashanka Banerjee sent me that photograph as my birthday gift in 2016."
He also collected a letter handwritten by Tajuddin Ahmed, the first prime minister of Bangladesh, in which he sought cooperation from Bangalees in London.
"Honestly, I don't know why I initiated this [collecting the memorabilia]. Ever since I started writing feature stories [for newspapers], I started collecting things of historic value."
In 2016, he returned to Bangladesh to write a book named "London 1971". He organised several exhibitions featuring the photographs of his collection in Dhaka, Chittagong, Sylhet, and even Toronto.
"I wish to hand these rare photographs, documents and memorabilia over to the Liberation War Museum and Bangabandhu Memorial Museum."
Fazlul Kabir Tuhin and Faruk Ahmed, expats in London, supported him throughout his endeavour, he said.
He plans to go to the US and Canada later this year to collect more items.