ICC calls meeting on Taskin issue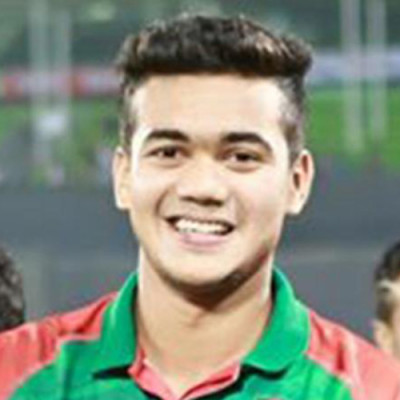 Bangladesh Cricket Board (BCB) president Nazmul Hasan Papon said that the board was not happy with the ICC's decision to ban Taskin Ahmed from bowling in international cricket, neither was it satisfied with the report it received on Taskin's bowling action.
Speaking at a press conference yesterday, the president said that he had spoken to International Cricket Council (ICC) chairman Shashank Manohar and CEO Dave Richardson regarding the issue yesterday, after which the ICC, according to Papon, called its lawyers to discuss the observations on Taskin's report put forth by the BCB.
While Papon was not ready to reveal the observations that the board had made, he said that he was 'hopeful' of a positive outcome. The BCB president, who was initially scheduled to fly to Bangalore yesterday in order to be present for Bangladesh's match against Australia today, is likely to postpone his flight in order to focus on Taskin's issue.
"We are not convinced about Taskin as of now. The report that we have gotten gives us no reason to be satisfied. And that's disappointing. What I have done is that, today [Sunday] in the morning, I spoke to the ICC chairman and CEO about this and as far as I know they already contacted their legal team to discuss the issue. We have requested them to respond immediately. They will let us know of a decision as soon as possible," Papon told reporters earlier today.
"We have a few observations and based on them, we want them to stay the suspension. Honestly speaking, we have never seen a decision getting immediately changed by the ICC, but regarding Taskin's issue if that does happen I won't be surprised. I am hopeful," he added.
Furthermore, Papon said that the board had decided to take prompt action since they believed that the exclusion of Taskin would be a big loss for the team.
"Many players have been suspended before, but all I can say is that the promptness with which we have taken the action in this case is quite different to the way we responded to the others.
"T20 cricket is different. We don't have hitters like Chris Gayle or the English. We lack that. In addition to that if you lose two of your best bowlers, then it gets worse; you might as well not be playing the World Cup.
"And the thing is that they have been playing for a long time in front of ICC match referees and they never got flagged. That's why it was a surprise for us," said Papon.
Earlier in the day Bangladesh skipper Mashrafe Bin Mortaza, during the pre-match press conference in Bangalore, had gotten a bit emotional regarding Taskin's ban and said that the team was quite unhappy with the decision.
With regards to Mashrafe's reaction, the BCB president provided a message.
"My message to the national cricket team is simple. Concentrate on the game. There is nothing else they should think about. This team has played without Taskin in the past. Even Rubel [Hossain] is injured now. We have players to play. I will ask them to concentrate on their game and leave the rest to us," said Papon.