Govt keen to develop CHT region: PM
20th anniversary of CHT Peace Accord today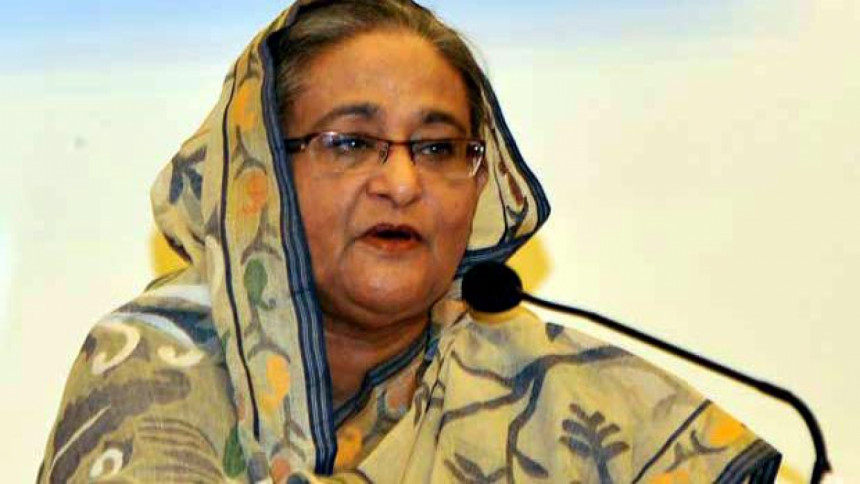 Prime Minister Sheikh Hasina yesterday said the government was giving more importance to the development of Chittagong Hill Tracts than the country's other areas as it was neglected for over 20 years.
She was addressing a programme through video conferencing from the Gono Bhaban to celebrate 20 years of the signing of the CHT Peace Accord. 
The CHT affairs ministry organised the programme at the Rangamati stadium. 
The PM said the government was implementing various projects in the CHT which were not included in the accord. 
The people of the CHT were deprived of development due to the confrontational situation in the area, Hasina said. "That's why we are implementing special projects under every ministry to develop the area." 
After assuming office in 1996, the previous Awami League government had started hectic efforts to bring peace to the CHT, she told the programme. 
She said the then AL government became successful in striking the accord on December 2, 1997. 
"It is our responsibility to implement the accord as we have done it. We will, for sure, fully implement the accord, but we need cooperation from all. We want overall development of the area." 
The PM, also the AL chief, said the government has implemented most of the clauses of the accord and a very negligible part of it remains unimplemented.
"We have implemented the most part of the accord. Implementation of the rest of the part is underway. We will gradually implement it."
According to her, the most complicated part of the accord was about the land problem.
"We have formed a land commission. I hope we will be able to implement that part also if the regional council cooperates [with the government]."
Recalling the opposition from the BNP over signing of the peace accord in 1997, Hasina said the party had called a hartal for that day (December 2, 1997). 
The BNP wasted time after assuming power in 2001 as it was not sincere about the implementation of the accord, she alleged.
Citing examples of some peace pacts, she said the rebels didn't surrender all their arms after signing of those treaties, but Bangladesh was an exception. 
State Minister for Chittagong Hill Tracts Affairs Bir Bahadur Ushwe Sing delivered the welcome speech from the Gono Bhaban while Cultural Affairs Minister Asaduzzaman Noor spoke from Rangamati.