Lively, jolly human being taken away too soon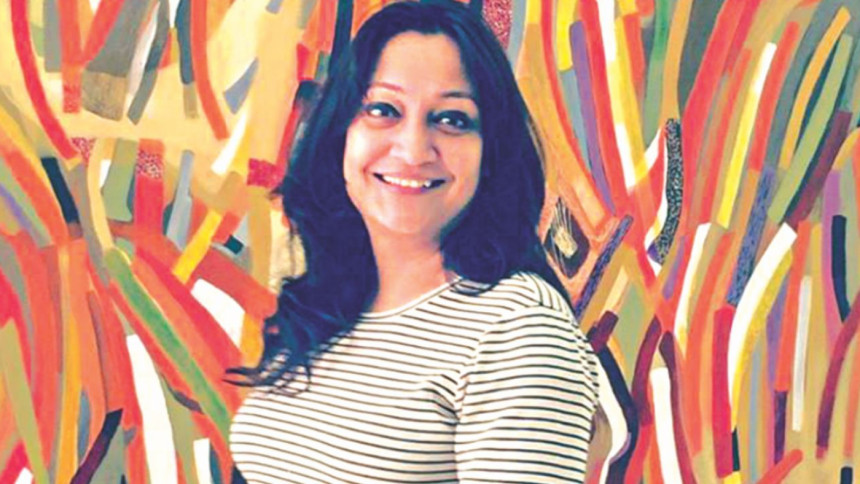 She always spoke about happiness, love and peace and had a positive attitude towards life.
Ishrat Akhond, 45, was one of the 20 people killed by militant suspects after they took hostage a number of diners at an upscale café in Dhaka's diplomatic zone Friday night.
According to her relatives and friends, she was always jolly, cheerful and loving.
On June 26, Ishrat updated her Facebook status: "Key to happiness is to stay away from negative people, even if you know them for long. Stay blessed, stay happy."
The same day she shared a post that read: "Be a lover, not a fighter. But always fight for what you love."
In another post on June 29, she wrote" "Happiness for all ... be blessed, be happy".
She was keen on art.
"Ishrat was very affectionate towards arts and culture," her friend Bishawjit Goswami told The Daily Star.
She was involved in the Institute of Asian Creatives, Institute of Art and Culture, Dhaka Art Centre and a number of other cultural organisations, said her uncle Saif Hasan.
"When we first heard the news of her death, we could not believe it. Not only family members, everyone who knew Ishrat were saddened by the news," Saif told The Daily Star.
Ishrat was working as the human resource director of ZXY International FZCO. She previously worked with Bangladesh Garment Manufacturers and Exporters Association (BGMEA), Grameen Phone, BracNet and Westin Hotels and Resorts.