Exhumation of body ordered
Investigators seek fresh autopsy; only family members quizzed so far; no suspect arrested yet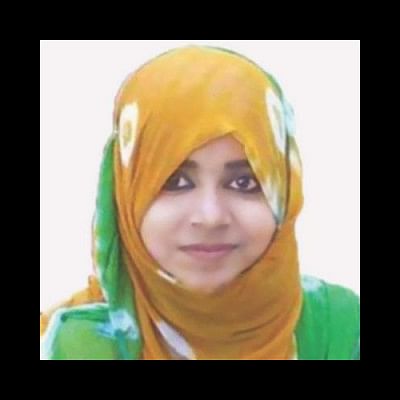 A Comilla court yesterday ordered the exhumation of the body of college student Sohagi Jahan Tonu for a fresh autopsy.
The Additional Chief Judicial Magistrate's Court passed the order following a prayer from investigators. Comilla Superintendent of Police Shah Abid Hossain confirmed this to The Daily Star.
Asked about the report of the previous autopsy, Officer-in-Charge Manjur Alam of Comilla Detective Branch (DB) of police said they have not received it yet. 
On the question why investigators prayed for a fresh autopsy, he said, "It's for the sake of investigation."
Earlier, SP Shah Abid said investigators believe Tonu was killed following an attempted rape. But they have to wait for the autopsy report to say anything for sure.
Tonu's friends allege that she was raped before being murdered. They also accuse the local administration of playing a "dubious role" regarding the incident.
A second-year history student of Comilla Victoria College and a theatre activist, Tonu was found dead about 400 yards away from their house inside Comilla Cantonment on the night of March 20, according to her family members.
Her father Yaar Hossain, an employee of Comilla Cantonment Board, filed a murder case with Kotwali Police Station the next day, accusing unnamed persons.
The case has been handed over to Comilla DB.
Meanwhile, eight days have passed but law enforcers are yet to quiz anyone outside the family. They haven't detain anyone either. 
Tonu's parents Yaar Hossain and Anwara Hossain, brother Nazmul Hossain and a cousin-sister were brought to the office of Rab-11 in Comilla city around 3:30am on Saturday from their Mirzapur village home in Muradnagar upazila.
The Rab men dropped them at their house in Comilla Cantonment around 5:00am after the interrogation. The family went to the village for burial of Tonu.
Again in the afternoon, detectives took the family members from the Cantonment house to Kotwali Police Station for interrogation.
Yesterday, asked whether they interrogated anyone outside the family, SP Shah Abid replied in the negative.
"There are different stages of investigation. We want to do it meticulously," he told The Daily Star over the phone.
On the progress in investigation, the SP said they were preparing to produce evidence before the court, seeking permission for forensic tests.
Yesterday, Bangladesh Chhatra Union issued an ultimatum to the authorities to arrest the killers of Tonu in 48 hours. Otherwise, the left student body will march towards the Prime Minister's Office on March 31.
If the culprits still remain at large, the organisation will call for a strike at all educational institutions across the country on April 4, said its General Secretary GM Jilani at a press briefing at Dhaka University.
At another press briefing held at DU, Snehardi Chakrabarti, general secretary of another left student body Samajtantrik Chhatra Front, criticised the government for its silence over the issue.
"When students are protesting, attempts are on to bury the incident," he said.
Bangladesh Nari Mukti Kendra and Samajtantrik Chhatra Front along with students of Eden College formed a human chain on the college campus and brought out a protest procession at Azimpur area yesterday.
On Comilla Victoria College campus, several hundred students demonstrated at the Shaheed Minar premises from morning.
They named the Shaheed Minar premises "Tonu Chattar".
Also yesterday, students and teachers of Sylhet Agricultural University formed a human chain amid rain around 10:00am.
Tying up mouths with black cloth and holding placards, they staged a silent protest against the killing. Campus-based cultural organisation Krishnachura arranged the event.
A student with a placard, reading "Justice must prevail for Tonu", said, "We want justice, not only for Tonu, but for all women who died facing brutality and being raped."
Students of Murari Chand College formed another human chain in front of the campus in Sylhet in the afternoon.
In Mymensingh, students of Govt Ananda Mohan College formed a human chain on the road in front of the college campus. They also brought out a procession.
The protesters slammed police for failing to nab suspects even in eight days and said they will continue to protest until the culprits are arrested.
[Our correspondents from Comilla, Sylhet and Mymensingh contributed to this report]