BNP voices concern over police role
Alleges party men being picked up, harassed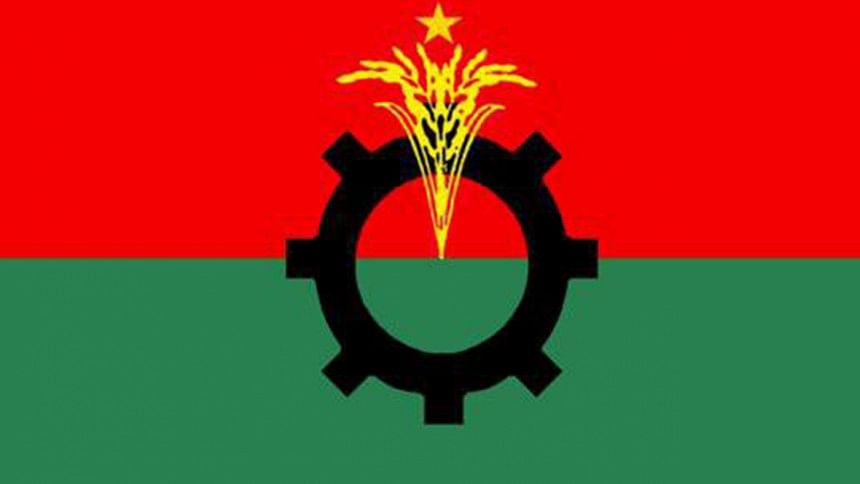 The BNP is now more worried about the role of police than about its archrival Awami League in Monday's three city corporation polls.
Its leaders allege that law enforcers have been picking up, arresting and harassing their activists. Many of them have been advised by the party leaders to stay out of their homes.
The High Court yesterday directed the law enforcers not to harass or arrest the activists, supporters and campaigners of any mayoral candidate until the election was held in Barisal City Corporation. The court gave similar orders before the recent elections in Gazipur and Khulna city corporations.
But yesterday's directive did not relieve the BNP mayoral nominees as they remember how their party activists were picked up from Gazipur before last month's city polls and later produced before courts in other districts, BNP leaders in Rajshahi said.
The bench of Justice Moyeenul Islam Chowdhury and Justice Md Ashraful Kamal passed the order and issued a rule following a writ petition filed by Mujibur Rahman Sarwar, BNP mayoral nominee in Barisal.
The HC issued the rule asking the government to explain in four weeks why the alleged mass arrest of BNP leaders, activists and election campaigners in the Barisal City Corporation area in violation of the Supreme Court's Appellate Division judgment should not be declared illegal.
The HC issued a similar order a few days ago for Sylhet City Corporation.
Nasim Hossain, president of Sylhet city BNP, said, "In Sylhet, we do not have any problem with any political parties as we live in harmony, but we are worried about police filing cases against us, arresting our men and intimidating our leaders and activists.
"We talked to the Sylhet Metropolitan Police commissioner and returning officer about the issue but they did not take any steps."
This view was echoed by the BNP camps in Rajshahi and Barisal city corporations.
RAJSHAHI
Shahriar Khondoker Nayan, a Rajshahi city Jubo Dal activist, was set to be a polling agent for BNP mayoral nominee Mosaddek Hossain Bulbul.
A resident of Rajshahi's Pathanpara, he was trained by the party for the purpose.
His brother Abul Bashar told The Daily Star that he was not accused in any case.
But a group of plainclothes men, claiming to police, picked him up from Fire Brigade intersection in the city on Monday night, Bashar added.
"We looked for him at all the 21 police stations in Rajshahi the next day, but we could find him," he said, adding that he learnt on Wednesday that Nayan was kept at the Pabna jail.
Rushing to Pabna, about 110 km from the city, Bashar came to know that Nayan was produced before a court in a case filed with Pabna Sadar Police Station on January 1.
Bashar also came to know that the case was filed accusing around 850 BNP men, most of whom were unnamed, of vandalism.
"My brother has never been to Pabna. He has nothing to do there."
Police did not mention the location of his arrest in the court documents. As the location of his arrest was missing, the hearing on his bail prayer at Pabna judicial Magistrate court was withheld yesterday until July 30, said Shafiqul Islam Somapto, Rajshahi district Jubo Dal general secretary, who went to Pabna to see about Nayan.
Two other Rajshahi BNP men, Jewel Rana of Kedur Mor area and Jahangir Alam of ward 15, were also arrested in the case.
At a press conference at the BNP office in Rajshahi, BNP mayoral nominee Mosaddek Hossain Bulbul yesterday said detectives and policemen were picking up BNP men from different areas of the city every night.
The picked up BNP men are later handed over to police of other upazilas of Rajshahi and other districts including Pabna, Natore and Chapainawabganj, he said.
"The BNP is a victim of biased police, administration and election commission," Bulbul said.
He provided reporters with a list of 67 BNP men, who were arrested in cases filed in other districts. He added that at least 150 BNP men had been held by police since July 10.
The police are arresting those who are involved in the election campaign, he alleged.
He demanded deployment of army in the city three days before the election as a striking force.
Rajshahi Metropolitan Police spokesperson Iftekhayer Alam said the allegations were not true. "We have no information regarding any arrest of BNP men."
SYLHET
BNP leaders in Sylhet said uniformed or plainclothes police personnel were raiding homes of BNP leaders and activists.
Police and the city Awami League members last week filed two cases accusing 73 BNP leaders and activists.
Paritosh Ghose, additional commissioner of Sylhet Metropolitan Police, said, "The allegations [of raids and harassment] are baseless. We are doing our job."
BARISAL
BNP Standing Committee Member Mirza Abbas alleged that police arrested 19 BNP activists in the last two days.
Addressing a press conference, the BNP leader said police were not only searching houses of BNP leaders and activists but also foiling their roadside campaign meetings.
He said the BNP leaders and activists had to stay out of home at night fearing raids.
Deputy Commissioner (DB) of Police Muzzam Hossain Bhuyan said police arrested no one without warrant.