Bribery in police force must stop
A senior official tells police conference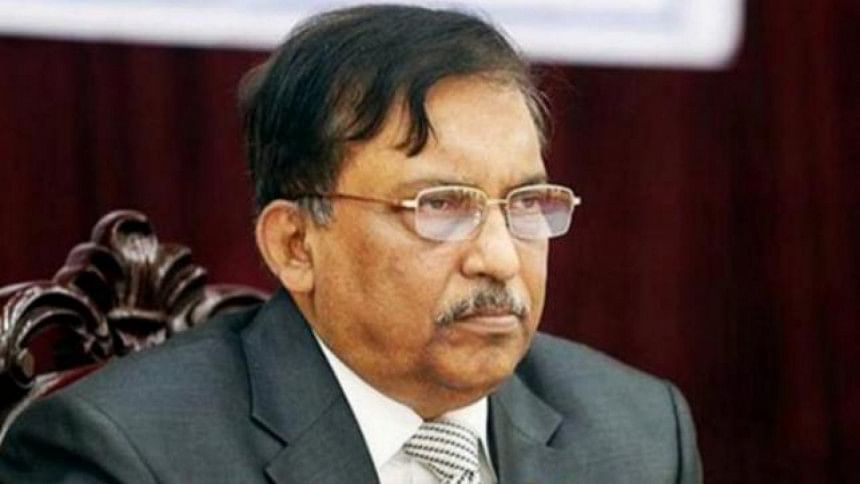 Senior police officials must stop taking bribes over posting of officers-in-charge and sub-inspectors to stop corruption in the force, a deputy commissioner of DMP told a quarterly police conference yesterday.
"An OC has to pay a bribe of Tk 30 lakh to Tk 1.5 crore for his posting. A sub-inspector needs to pay lakhs of taka for transfer," Biplob Kumar Sarkar, DC of Tejgaon division of Dhaka Metropolitan Police, said at the conference, held at the Police Headquarters.
He came up with the remarks as the new IGP wanted to know from the senior officials their views on reports of anomalies in constable recruitment and police involvement in drug trading, according to participants in the conference.
"Sir, please instruct DIG (deputy inspector general) sirs not to take bribe over posting of inspectors as OCs," he said drawing attention of Inspector General of Police Mohammad Javed Patwary.
Contacted later, Biplob said he raised an issue which everybody in the department knows.
DIGs and metropolitan police commissioners from different divisional cities are taking bribes over posting of OCs and transfer of SIs from range to district, he said while talking to The Daily Star.
"It's a shame for us that we even take lakhs of taka for appointment of constables, and the money goes to the SPs.
"If an OC gets appointed by paying lakhs of taka in bribe, he will want to indulge in robbery, stealing and drug trading to make money. The OC will think there is nothing wrong with all this."
Responding to DC Biplob's comment, Additional Inspector General of Police Mokhlesur Rahman said if minimum shame is left in the seniors, they would never take bribe.
Later, the IGP held a special meeting with the SPs and other senior officers regarding recruitment of 10,000 constables starting on February 22.
There it was decided that monitoring teams from the Police Headquarters will visit all the districts to oversee recruitment of constables.
The Police Headquarters on December 22 issued a circular for recruiting 8,500 male and 1,500 female constables from across the country. The recruitment was postponed on January 14 following instructions from the prime minister.
The recruitment will now start on February 22 and end on March 12.
The police chief at the conference asked all to ensure transparency in constable recruitment and that no allegation is raised.
"If we all try, we will be able to ensure a fair recruitment," he said and sought cooperation from all, calling for transparency and discipline in the force.
The IGP also instructed the SPs to inform the headquarters about the steps taken against those who carried out subversive activities in 2013-2015.
He asked them to update the list of political leaders in their districts ahead of the next general election and also the list of drug traffickers and traders.
Additional IGP Md Mokhlesur Rahman warned that those who victimise people putting Yaba pills in their pockets will not be spared.