Held with Pistol at Polling Centre
BCL leader jailed for two years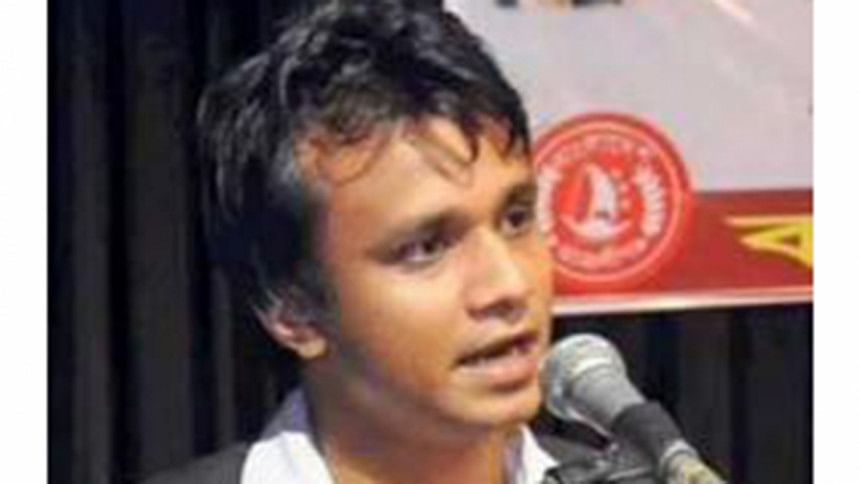 Nurul Azim Rony, general secretary of Chittagong city Chhatra League, was sent to jail yesterday, a day after he was held with an illegal firearm at a polling centre in Hathazari upazila.
Rony was caught and jailed for two years by a mobile court, said police.
Sub-inspector Robiul Huq of Hathazari Police Station also filed a case against him under arms and explosives act on Saturday night.
Chittagong city BCL and family members of Rony termed the incident a "pre-planned political conspiracy" against him.
The mobile court also found the BCL leader guilty of casting fake votes at the polling centre during the fourth-phase of union polls on Saturday, said Mohammad Ismail, officer-in-charge of Hathazari Police Station.
Rony was arrested with a 9mm pistol, 15 bullets, Tk 26,000 and a voting seal at Chariya Board School centre at Mirzapur union by the mobile court led by Metropolitan Magistrate Harunur Rashid.
According to an eyewitness, a group of BCL activists went to the centre and tried to force their way in around 11:30am. The mobile court went to the spot around the same time.
Rony approached the magistrate and gave him his political identity.
Later, the magistrate ordered his mobile court team members to arrest Rony, the witness added.
However, Mahmudul Karim, one of Rony's followers, claimed that the BCL leader was just distributing leaflets among voters outside the polling centre.
The Daily Star contacted Metropolitan Magistrate Harunur Rashid over the phone but he did not comment on the issue.
Rony's father Nurul Absar said, "It is a conspiracy against my son. He went to Hathazari to work for his uncle's brother-in-law who was vying for the Mirzapur union chairman post. My son has a clean image."
Meanwhile, some 200 BCL activists demonstrated near Chittagong court area from 12:00noon to 3:30pm yesterday, demanding Rony's release.
They also threatened to launch a movement if the demand was not met. 
Chittagong Deputy Commissioner Mesbah Uddin calmed the protesters down and assured them of looking into the matter.
Habibur Rahman Tarek, a former assistant secretary of the BCL central committee, said there was a conflict between Rony's followers and another group over establishing supremacy in Chittagong College and Mohsin College. Rony may have become a victim of that.
There are two factions of ruling Awami League in the port city -- one led by city unit President Mohiuddin and the other by General Secretary and City Mayor AJM Nasir Uddin.
Rony belongs to the group of Mohiuddin, said another BCL leader, wishing not to be named.