Kushtia BCL leader killed in sleep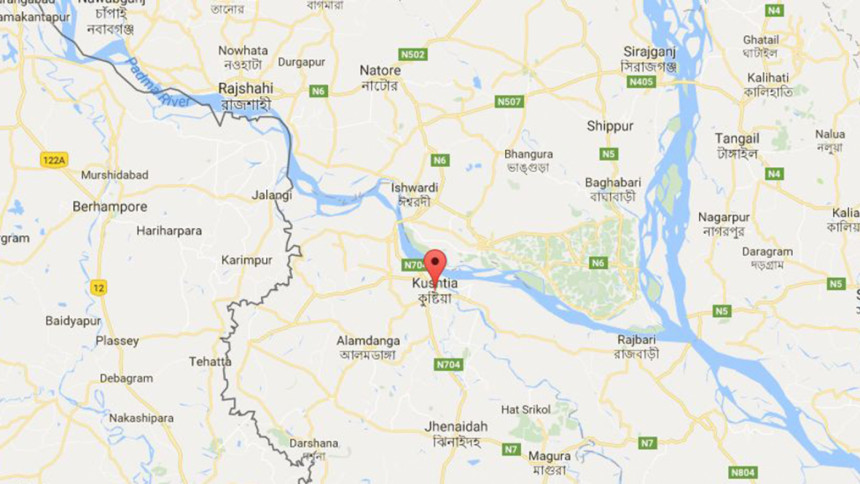 The vice-president of Kushtia Chhatra League was shot to death inside his bedroom yesterday.
Nazmul Islam, 32, got married only three days ago.
His wife Urmee Khatun said they went to sleep around 1:30am. "I was woken up by this terribly loud bang very close to me and discovered my husband on the floor in a pool of blood," she said.
Hearing the gunshot around 2:30am, family members rushed to his room and took him to Kushtia General Hospital where doctors declared him dead around 3:45am.
Doctor Tapos Kumar at the hospital said a single shot had pierced Nazmul's head.
Urmee said the criminals must have shot Nazmul through the window that they had intentionally left open at night because of the hot weather. 
Nazmul's father Altaf Hossain said Nazmul had been trying to set up a business. He got married to Urmee on Sunday.
Altaf had two sons. Nazmul was the elder. His younger son died six months ago.
Sa'ad Ahmed, general secretary of Kushtia Chhatra League, said he knew Nazmul as good leader with a clean image.
Police could not immediately establish any reason for the murder.
Officer-in-Charge Nasir Uddin of Kushtia Model Police Station said unidentified criminals opened fire on Nazmul through an open window while he was sleeping.
Sakhawat Hossain, additional superintendent of police in Kushtia, said police is investigating the killing.
Nazmul had got his honour's and master's degrees on management from Kushtia Government College in 2015.