BB must act to protect depositors' interests
Says ex-governor Atiur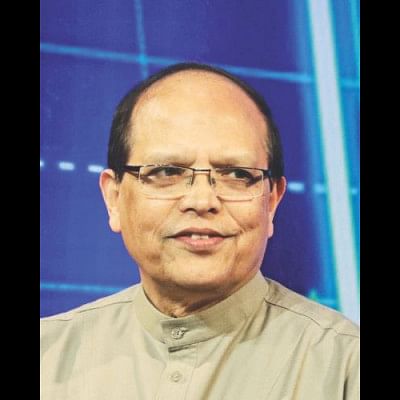 Although protecting depositors' interests is one of the key responsibilities of Bangladesh Bank, those interests are not being safeguarded, former BB governor Atiur Rahman alleged yesterday.
"Entrepreneurs don't even supply 10 percent of the bank's deposits. Now the question arises what the central bank is doing to protect the interests of the depositors who supply 90 percent of the deposits," he said.
"Every possible step has to be taken to ensure security for public money. It is a matter of morality. Otherwise, the banking service will be harmed. Bangladesh Bank has to take a stronger stance [on the issue]," he said.
Atiur was addressing the 20th biannual conference of Bangladesh Economic Association at the city's Institution of Diploma Engineers Bangladesh.
"Those of us who have discharged the responsibility of a governor [of the BB] know the worth of a piece of paper having our signatures. Everybody considers that as the currency. This is morality. In the same sense, it becomes immorality if a person can't withdraw money using cheque despite having money in the bank," he said.
He also pointed out that the entire banking sector is run on trust. "Every single transaction is done on trust," he added. 
Atiur, who chaired a session of three-day conference, made the remarks apparently over a recent incident involving Farmers Bank. Bangladesh Bank has sacked Farmers Bank Managing Director AKM Shameem for his failure to protect the depositors' interests and manage liquidity.
Muhammad Mahaboob Ali, professor of finance, economics and management at Dhaka School of Economics, said it is not at all acceptable that four directors of a bank would be from the same family.
He also said laundered money could not come back to the country as "no measures were taken in connection with the Bangladesh Bank reserve heist".