Ansarullah outfit banned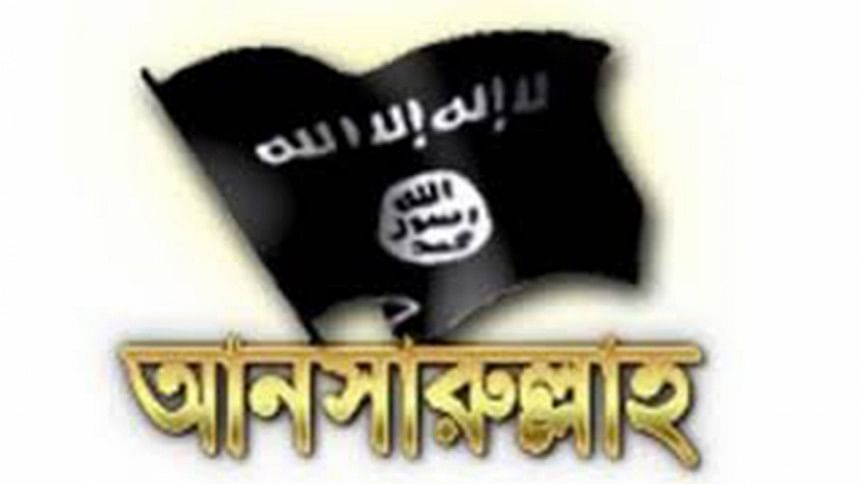 The home ministry yesterday banned Islamist outfit Ansarullah Bangla Team (ABT) for its militant and anti-state activities.
The ban, however, will have little impact unless its operatives are arrested and their activities checked.
The group has been banned under the Anti-Terrorist Act, 2013, said a home ministry circular.
Earlier on May 12, the police headquarters in a letter to the home ministry suggested banning the group for its alleged involvement in some recent attacks on secular bloggers and writers.
Police claimed the ABT members were involved in the killing of four bloggers, including Ananta Bijoy Das in Sylhet on May 12, and injuring two others.
Four members of the outfit have given confessional statements in the blogger Rajib Haider murder case. He was hacked to death in the capital's Mirpur in February 2013.
ABT is sixth Islamist outfit to be outlawed for militant and anti-state activities in the country.
The other five banned over the past 10 years are Hizb ut-Tahrir, Jama'atul Mujahideen Bangladesh (JMB), Bangladesh chapter of Harkatul Jihad al Islami (Huji), Jagrata Muslim Janata of Bangladesh and Shahadat-e Al-Hikma.
Despite the ban, Hizb ut-Tahrir, JMB and Huji are still active in the country. They have opened new fronts or are secretly working with little-known militant groups, police say.
ATB's ban comes at a time when three bloggers and writers have been killed between February and May. Police say militant outfits are behind the murders but have failed to arrest the killers or dismantle the outfits.
ABT has been working silently for several years, but in recent years it emerged as a radical group operating from underground and carrying out attacks on free-thinkers, bloggers and writers.