Abrar begged for water, not a drop given
Says an accused in the case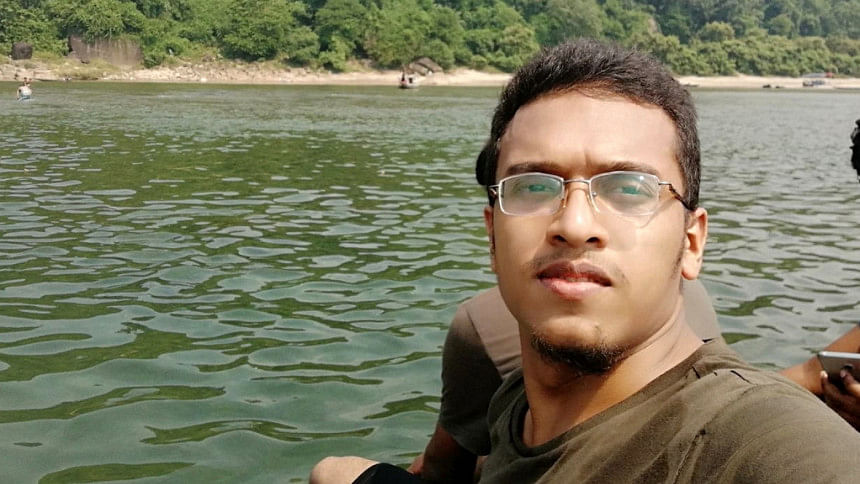 While Abrar was being brutally beaten before his death, he repeatedly begged for some water to drink but was not given even a drop, an accused in the case told journalists yesterday.
"When seniors were striking Abrar mercilessly, he begged for some water to drink several times. But they [the seniors] did not allow us to provide him with water despite our requests," said SM Nasmus Sadat, one of the 19 accused in the Abrar murder case. 
Sadat also said that while Abrar was being beaten, he fell seriously ill at one stage. "We wanted to take Abrar to hospital for treatment, but again the seniors did not allow us," he said while replying to journalists' queries inside the room of the Chief Metropolitan Magistrate's Court in Dhaka.
Abrar, a batch-17 student of electrical and electronic engineering department of Bangladesh University of Engineering and Technology, was beaten with cricket stumps and skipping ropes for hours by Buet unit BCL leaders and activists at the university's Sher-e-Bangla Hall between October 6 night and the early hours of October 7, leading to his death.
Abrar was struck over 100 times on his knees, legs, soles of the feet, and arms with cricket stumps.
The gruesome murder triggered a firestorm of protests on university campuses across the country. 
Sadat, also a batch-17 student of Buet, said that upon instructions from another accused Moniruzzaman Monir, he and some other students of his batch brought Abrar to room 2011 of the hall on October 6.
Seniors from batches 15 and 16 of Buet, including Mehedi Hasan Robein, Anik Sarkar, Ifti Mosharraf Shakal, Muzahidur Rahman Muzahid and Moniruzzaman then started beating Abrar indiscriminately.
Sadat also said that around 12:30am on October 7 he left for his room in the hall.
As no lawyer stood for Sadat, Metropolitan Magistrate Morshed Al Mamun Bhuiyan asked the accused why they committed the offence. He replied that he did it because he was "instructed by his seniors". 
Md Wahiduzzaman, inspector of the Detective Branch (DB) of police and also the investigator officer of the case, produced Sadat before the court with a 10-day remand prayer, but the court granted a five-day remand.
Abrar's father filed a murder case against 19 students of the university, mostly Buet BCL leaders, and several other unnamed accused with Chawkbazar police station on October 7. 
Detectives have already arrested 20 people, including 16 FIR-named accused, in connection with the murder.
Six of the accused have already made confessional statements in which they narrated the horrific descriptions of torturing Abrar to death.
According to the statements, Abrar was taken to the room after the accused suspected him to be an Islami Chhatra Shibir activist and was so severely beaten that he vomited thrice and lost consciousness.
Even when he fell unconscious, the accused said he was feigning and could be beaten for another two hours.
Meanwhile, detectives yesterday sent two mobile phones and a laptop of the victim, mobile phones of the accused and a CCTV footage to Criminal Investigation Department for forensic tests.