3 'militants' killed in 'shootouts'
Another criminal die in similar incident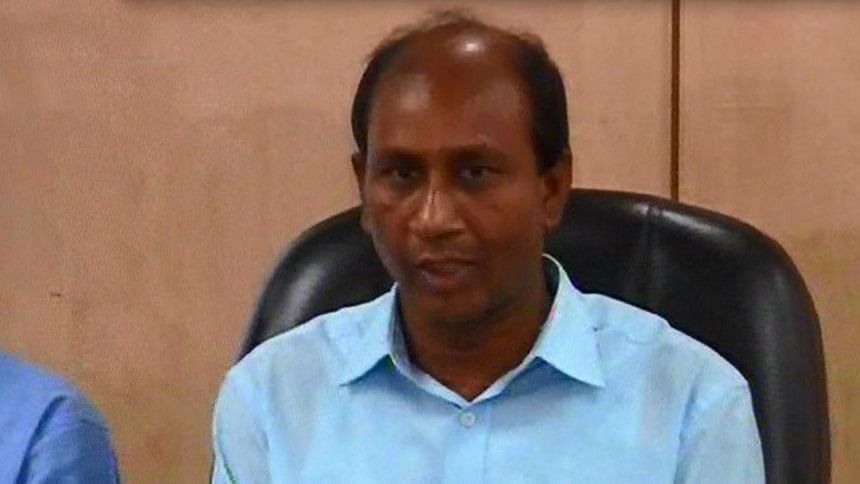 Four people, three of whom suspected militants, were killed in three separate "gunfights" between "their cohorts" and law enforcers in Dhaka, Rajshahi and Brahmanbaria yesterday.
Police said the two killed in the capital were Tareque Hasan Milu alias Ilias and Sultan Mahmud Rana alias Kamal, aged between 25 and 40. They were operatives of banned militant outfit Jama'atul Mujahideen Bangladesh (JMB), law enforcers claimed.
Tareque was directly involved in the killing of Rajshahi University Professor AFM Rezaul Karim Siddiquee and the bomb attack at Kantaji temple, while Rana had links with the Bogra Shia mosque attack, said Monirul Islam, chief of Counter Terrorism and Transnational Crime unit (CTTC).
Police in Rajshahi claimed that deceased Jamal Uddin, 25, was one of the three youths who were involved in last year's suicide bombing of Chokpara Ahmadiyya mosque in Bagmara of Rajshahi. One suicide bomber was killed and three others were injured in the incident.
Global terror outfit Islamic State had reportedly claimed responsibility for the attack.
Although Godagari Police Station's Officer-in-Charge SM Abu Forhad said Jamal was a JMB suicide squad member, Rajshahi Superintendent of Police Nisharul Arif in a press conference later claimed that they were yet to ascertain whether Jamal belonged to the JMB.
The "gunfights" happened at a time when the country is reeling from repeated alleged militant attacks on people of the minority and freethinking communities.
In the last 18 months, militants have killed 48 people in 41 attacks. Responsibility for 29 of these killings was reportedly claimed by IS and eight by Ansar Al Islam.
In a separate incident, an alleged robber was killed in a "gunfight" with police in Nasirnagor of Brahmanbaria around 2:00am yesterday. Four policemen were allegedly hurt in the incident, reports our Moulvibazar correspondent.
DHAKA
At a press briefing at the DMP media centre, Additional Commissioner Monirul Islam said a joint team of detectives and CTTC conducted a raid in the city's Pallabi area after being informed that a group of JMB men were coming to Dhaka from the northern region of the country.
Sensing the presence of the law enforcers, the JMB men opened fire and hurled bombs at them, forcing the policemen to retaliate with gunfire that triggered a gun battle around 4:00am. The two JMB men were injured in the shooting and taken to Dhaka Medical College Hospital where doctors declared them dead, Monirul claimed.
Two policemen were also injured. A pistol, three bullets and three bombs were recovered from the spot, he claimed.
RAJSHAHI
Police said Jamal, a student of Chapainawabganj Polytechnic Institute, suffered three bullet wounds in his head and chest during a "gunfight" between police and JMB men at Forhadpur village in Godagari around 3:00am, reports our Rajshahi correspondent.
Jamal was declared dead at a local health complex and his body was sent to Rajshahi Medical College for autopsy.
Police claimed to have seized a 7.65mm pistol, a magazine and two bullets from the scene.
A special team investigating the suicide bombing incident arrested Jamal from Babu Dyeing area of Godagari around 1.00am yesterday, police claimed.
During primary interrogation, Jamal admitted that he and two other JMB men were involved in the suicide bombing at the Ahmadiyya mosque, said OC Forhad of Godagari police.
Jamal also identified the suicide bomber as Tareq Aziz, 22, who was killed in the blast, the police officer added.
Tareq was the son of Abu Saleque of Rupnagar in Shibganj of Chapainawabganj. Saleque was a rukon, a policy-level leader of Jamaat-e-Islami, police said.
Acting on Jamal's information, police raided Tareq's home in Shibganj and picked up Tarek's stepmother Somiron Begum for interrogation.
Somiron also said Tareq was involved in the bombing. She said her family did not go to receive his body out of fear, said OC Forhad.
Forhad said Jamal also identified the third suicide squad member. Police, however, did not disclose his identity.
A raid was conducted at Forhadpur village to nab another accomplice of the attack, said the police officer. During the raid, a group of about five suspected JMB men, opened fire on them and exploded some homemade bombs, prompting the law enforcers to fire back, the OC said.
Jamal was found lying on the ground, he said.
The OC claimed that both Tareq and Jamal were members of Islami Chhatra Shibir before they joined the JMB.
BRAHMANBARIA
Abdul Kader, officer-in-charge of Nasirnagar Police Station, claimed that a gang of robbers was preparing to commit a robbery in Tullahpara village. Sensing the presence of the law enforcers, the robbers opened fire. Police fired back triggering a gunfight.
Seriously injured Rubel was taken to Brahmanbaria Sadar Hospital where doctors declared him dead, he added.