FIFA chief 'confident' of video officials at WC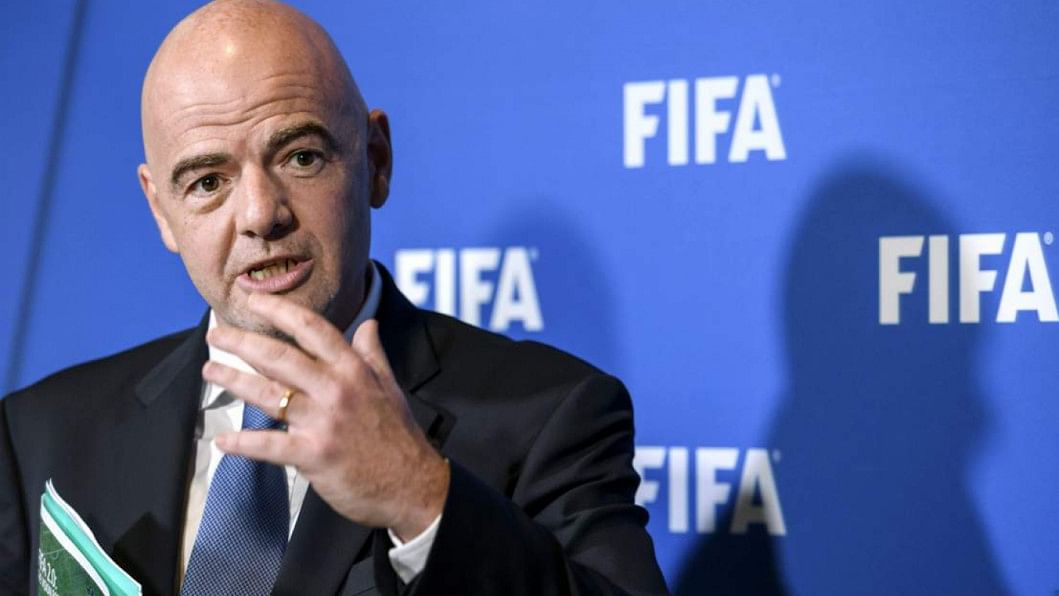 Video assistance for referees could be a reality at next year's World Cup finals despite teething problems when they were tested at the Club World Cup, FIFA President Gianni Infantino said on Friday.
Speaking at Wembley Stadium after the Annual Meeting of the International Football Association Board (IFAB), Infantino said all the referees likely to officiate in Russia next year had been tested with VAR technology.
"The signs are encouraging. The little hiccups we have seen are to do with the training of the referees," Infantino told reporters.
"It is realistic (for the World Cup) because of the experiences we had at the Club World Cup in Japan in December.
"For the top referees it is not a big change and they have learned very quickly. I'm very confident about it.
"Using VAR would not allow perfection in decisions but there are no negatives. Whenever it's used you know the right decision will be taken."
IFAB, the game's law-making body, agreed to live trials of VAR last year. It allows match referees to consult a video official in four "game-changing" scenarios: when a goal has been scored, penalty decisions, sendings-off and mistaken identity.
Video referees are already used in rugby and cricket.
The experiment with VAR at FIFA's Club World Cup in December will be remembered for a farcical incident when Cristiano Ronaldo's strike for Real Madrid, his 500th career goal, against Club America was initially given, potentially ruled offside, then allowed to stand after video analysis.
Avoiding Injustices
Ronaldo voiced his disapproval but there is a shift towards avoiding the kind of injustices that often blight big games.
Twenty competitions around the world will host "live" VAR trials this year, while the English FA said it hoped to use VAR for next year's FA Cup, from the third-round stage.
"FIFA were nervous about it for a number of years," FA chief executive Martin Glenn told reporters.
"But the evidence of the testing is really encouraging. I would expect to see video assistant referees from the FA Cup third round next season.
"It's not the technology that's the issue. It's behavioural, we don't want to become like American football...we want to keep the fluidity of football."
Glenn also confirmed that this season's FA Cup quarter-finals will see the introduction of a fourth substitute in extra time.
The trial, announced last year subject to approval by the IFAB, will be a first in England, although the format was used at last year's Copa America and then the Rio Olympics.
"With the Cup now adopting a straight knockout format from the quarter-finals onwards, the introduction of a fourth substitute in extra time will bring extra intrigue," Glenn said.
The quarter-finals are scheduled for March 11-13 with holders Manchester United visiting Chelsea in the standout tie.
Among other issues discussed on Friday by the heads of the four British FAs and FIFA's delegation were modifications to allow national associations more freedom to tweak the laws.
One proposal, to allow temporary dismissals (sin bins) for yellow card offences, was approved for youth, grassroots and disability football in Britain.
IFAB also said it would look at making the system for penalty shootouts fairer, adding that at the moment the team who take the first spot-kick have a 60 percent chance of winning.