Argentine games suspended as players strike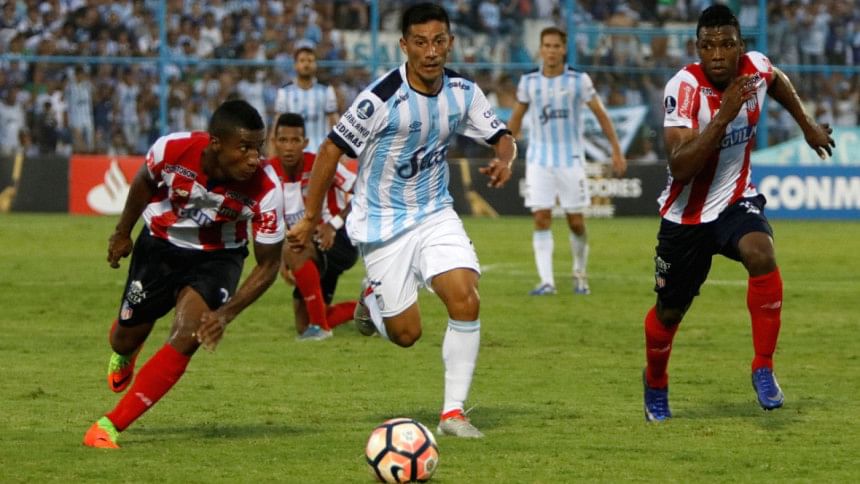 Footballers in Argentina pushed ahead with a strike on Friday over unpaid wages, forcing the year's first league games to be suspended despite a $22 million government payout, officials said.
Friday evening's fixtures, Rosario Central versus Godoy Cruz and San Lorenzo against Belgrano were suspended, the Argentine Football Association (AFA) said.
The Argentina Footballers' Union (FAA) warned earlier that the government payout had not resolved the dispute.
"Tomorrow (Friday) there will be no football. I maintain that the situation today is worse than yesterday," said FAA spokesman Sergio Marchi.
The union says some players have not been paid for four months because the state had failed to redistribute broadcasting revenues to their clubs.
On Thursday the government approved the payment of 350 million pesos ($22 million) to the AFA, which the association will pass on to clubs.
But the FAA said that was less than half the debt owed to the clubs. It said the $22 million was not expected to be paid until Tuesday.
The association appealed to players to drop strike plans and turn up for Friday's games, the first of the second half of the season.
A management crisis in the AFA has disrupted Argentine domestic football and the national team, currently ranked number one in the world by FIFA.
The row has sparked criticism of the AFA by the likes of Argentina's World Cup legend Diego Maradona.
Last week the AFA ended a contract that gave the state broadcasting rights to top matches.
The association is scheduled to elect a new president next month.