Protect vultures from extinction in S Asia: experts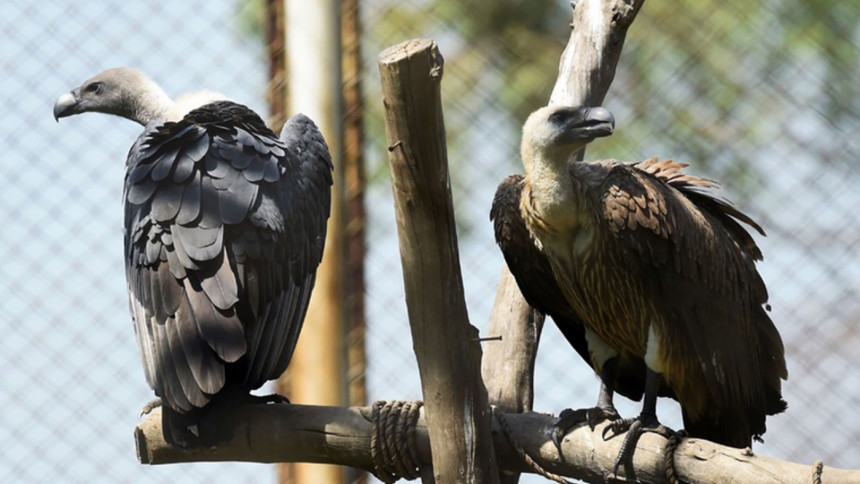 Experts have stressed the need for strengthening regional cooperation to protect vultures from extinction in South Asia.
It is high time to work together to save the nature cleaners from extinction as the use of Diclofenac and Ketoprofen, both poisonous to vultures, in animals has led to the massive mortality and a sharp decline in the vulture population, they told a regional meeting yesterday.
The Ministry of Environment, Forest and Climate Change organised the 8th Regional Steering Committee Meeting for South Asia Vulture Recovery Programme at Sonargaon Hotel in the capital.
Speaking as the chief guest, Environment, Forest and Climate Change Minister Md Shahab Uddin said the government is committed to protecting wildlife, including vultures, while it has been working with the South Asian countries to conserve vulture species.
He said the government has already taken initiatives to save vultures, and Bangladesh has successfully implemented all international programmes taken to protect vultures from extinction.
The minister said the government banned Diclofenac and Ketoprofen and Bangladesh Forest Department in December 2014 declared two safe zones for vultures where 'zero tolerance' is shown towards using Diclofenac and other harmful veterinary drugs.
The designated areas are Sylhet, parts of Dhaka and Chittagong covering an area of 19,663.18 sq kilometre as the Vulture Safe Zone-1, and Khulna, Barishal and parts of Dhaka covering an area of 27,717.26 sq km as the Vulture Safe Zone-2.
Shahab Uddin said his ministry formed a vulture recovery committee in 2013 and formulated a long-term vulture conservation action plan, which is a significant initiative in vulture conservation.
Presenting a keynote paper on vulture conservation, Prof Dr Rhys Green of Cambridge University said new harmful drugs like Diclofenac have flooded the market and that is why it is urgent to ban these drugs to save vultures.
Environment, Forest and Climate Change secretary Abdullah Al Mohsin Chowdhury said the 8th Regional Steering Committee Meeting will help save the endangered species in the region.
"I do believe that with sincere efforts from all, we will be able to take an effective regional initiative to protect vultures, the friends of the nature and environment," he said.
Chaired by additional secretary of the Environment, Forest and Climate Change Ministry Dr Md Billal Hossain, the meeting was addressed, among others, by Deputy Minister for Environment, Forest and Climate Change Habibun Nahar and chief conservator of forest Mohammad Shafiul Alam Chowdhury.
Representatives from Bangladesh, India, Nepal, Pakistan and Cambodia attended the regional meeting.
According to a study, the native white-rumped vulture declined by about 60 percent in the country in 2008 and 2012 while 98 percent in the last two decades.
The total population of the white-rumped vulture in suitable habitats across Bangladesh shows that vulture population drastically declined from an estimated 1972 in 2008-2009 to only 816 in 2011-2012.