Sundarbans Day being observed
Govt urged to save the largest mangrove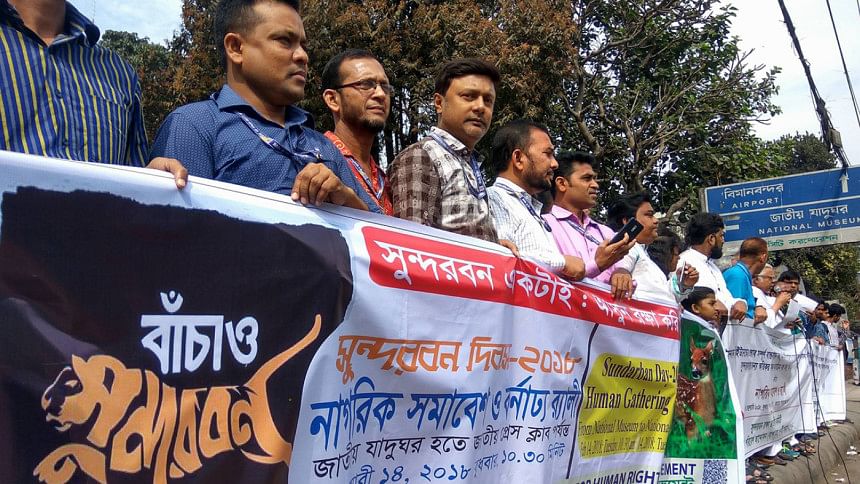 Marking the Sundarbans Day, green activists under the banner of The National Committee to Protect the Sundarbans today urged the government to abort the projects which harm the largest mangrove forest in the world.
Activists of various environmental organizations formed a human chain in front of the National Museum in Dhaka's Shahbagh area around 11:00am.
"That Rampal Power Plant project will harm Sundarbans has been proven by scientific tests. The government has challenged this and we have accepted. But the government has moved away from this challenge and is now going ahead with Rampal project silently," noted economist MM Akash said in the programme.
"Now the days of debate, human chains and protest are over. This will not work anymore. That's why we have to make the locals aware so that they stand up against the project," Akash added.
"Sundarbans is being harmed by the ruling party men. Sundarbans is a part of our heritage. Our existence and culture will be threatened if the forest is destroyed," said noted columnist Syed Abul Maksud.
The projects those are harmful to the Sundarbans should be shut down, and the people who are involved in harming the forest should be punished, Maksud also demanded.