Why illegal brick kilns still operating in Dhaka, surrounding districts?
HC asks DG of DoE, DCs to appear before it and explain on May 17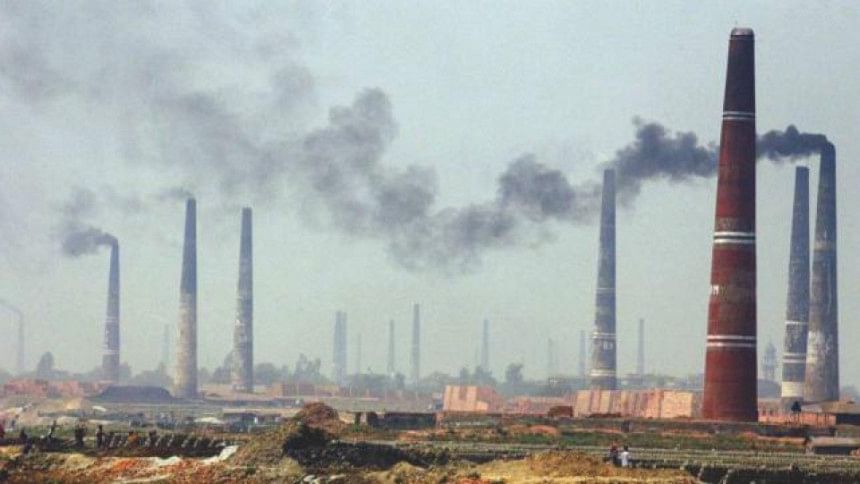 The High Court today asked the director general (DG) of Department of Environment (DoE) and deputy commissioners (DCs) of Dhaka and four other surrounding districts – Gazipur, Manikganj, Narayanganj and Munshiganj – to appear before it on May 17 and explain why illegal brick kilns were not shut down despite its repeated directives.
The HC bench of Justice Md Ashfaqul Islam and Justice Mohi Uddin Shamim passed the order following a petition filed by Human Rights and Peace for Bangladesh (HRPB) seeking necessary directives on this issue.
During hearing, HRPB lawyer Manzill Murshid told the HC that the DG of DoE and DCs of the five districts have earlier submitted separate compliance reports to this court, saying that they have been shutting down the illegal brick kilns, which cause severe air pollution, in the districts in line with its directives in order to prevent the air pollution.
But, it has been said in a newspaper report on April 19 that some illegal brick kilns, which were shut down earlier, are now running at Dhamrai in Savar, adjacent to Dhaka, and those are causing serious air and environment pollution, he said.
Manzill Murshid requested the HC to pass an order on the government to conduct mobile courts in order to demolish the illegal brick kilns and to prosecute those who are responsible for operating the illegal brick kilns.
On March 1, the HC directed the government to shut down the operations of all the illegal brick kilns in Dhaka, Gazipur, Manikganj, Narayanganj and Munshiganj in 15 days to prevent environment pollution.