Ctg zoo gets new pair of African lions, eight wildebeests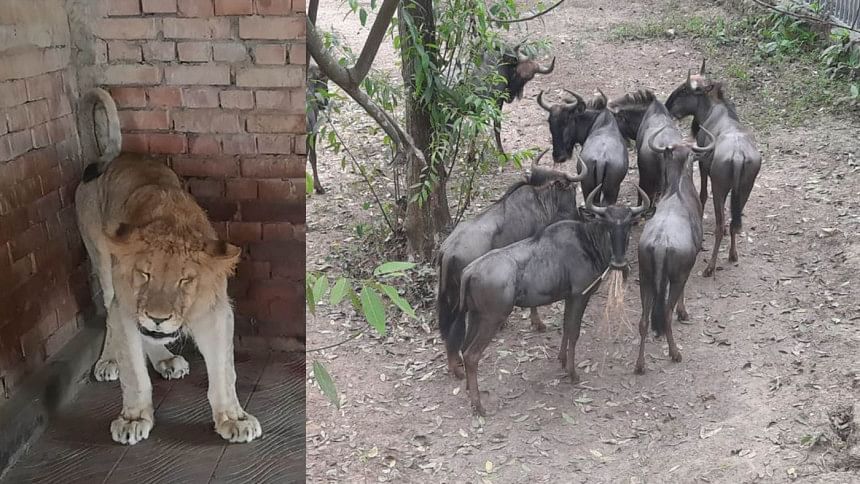 A pair of African lions and eight wildebeests have been brought to Chittagong Zoo from South Africa last night.
The animals are currently in quarantine and will have to complete 15 days in quarantine, said Dr Shahadat Hossain, curator of Chittagong Zoo.
The animals will remain at the zoo under the care of their supplier--Falcon Traders-till the end of the quarantine.
After the 15-day quarantine, Chittagong Zoo will accept the animals subject to their health condition.