"Selling diesel at Tk 114 per litre, BPC will still incur loss"
BPC spent earlier profits on development projects, Nasrul Hamid says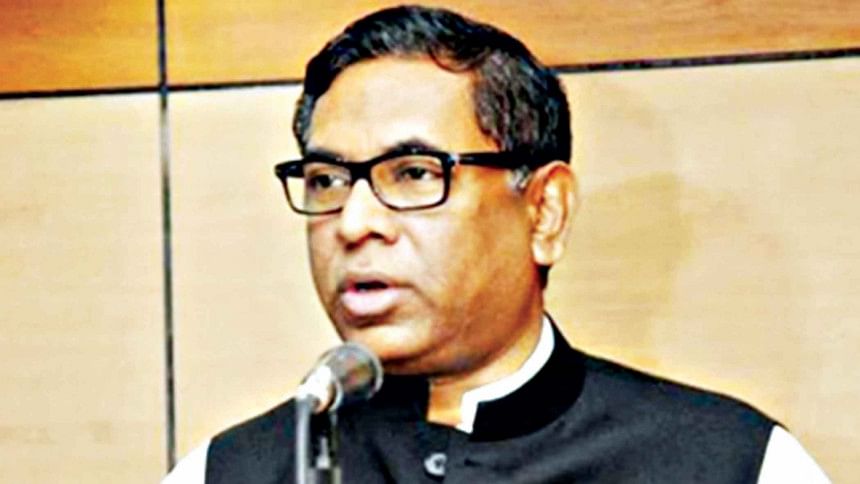 Following the criticism that Bangladesh Petroleum Corporation made profits earlier but did not decrease fuel prices and now when they are at loss, they hiked the prices, State Minister for Power, Energy and Mineral Resources Nasrul Hamid has said BPC used its profits in various development projects.
BPC made a loss of over Tk 8,000 crore since February, which they paid from their own funds, he said while talking to media at his residence today (August 6, 2022).
"Now many people are asking why were you not keeping the profits [to tackle the volatile situation]. We have spent the profits in various development projects," he said.
"The profits were used to install the Dhaka-Chattogram fuel pipeline, to bring fuel from deep sea to the shore. We have a plan to build another oil refinery and we have spent on consultancy for the project," he added.
"We are spending on various projects so that the supply can be kept uninterrupted, but the price of oil is controlled by the global market," Nasrul also said.
"The price of diesel per barrel had reached $170 a couple of months ago. If the price had been adjusted then, the price of diesel would have been Tk 160. It has now dropped slightly to $139. We thought, if we adjust the price now, it will not be Tk 160. Now the import cost of BPC is Tk 122 per litre. From there, the price has been reduced to Tk 114," said the state minister.
"Even though the price has been set at Tk 114, BPC will still incur loss. If per barrel is $79, BPC does not face loss. Even in our neighbouring country, the price is Tk 114 while Tk 122 in UAE and Tk 155 in USA which was earlier Tk 55," he added.
"Had we not made this adjustment, it would have been impossible for BPC to import oil. On the other hand, the value of the dollar has also increased," he said.
"The prices of octane and petrol have been increased as octane is used less. We import some octane while the rest is produced here," he said.
"Earlier, we could meet all the demand for octane by producing here but the demand for octane has increased now. If the prices of octane and petrol are different, there is a possibility of adulteration. That's why we're forced to go into this situation," he said.