"No shortage in fuel stock, don't pay heed to rumours"
State Minister for Power, Energy and Mineral Resources Nasrul Hamid says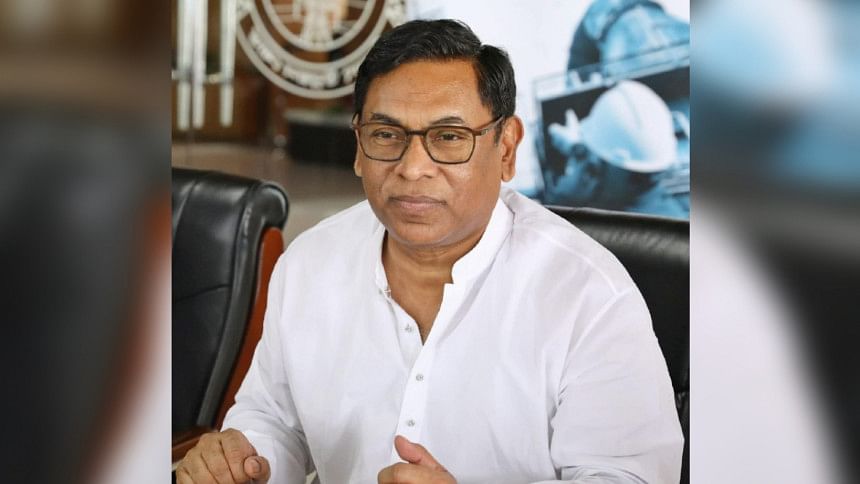 State Minister for Power, Energy and Mineral Resources, Nasrul Hamid has called upon the public to not pay heed to any rumours regarding shortage in fuel stock in the country.
The state minister made the request in a post on his verified Facebook profile today.
"A vested quarter is spreading untrue and made-up information regarding fuel stock in the country, which is confusing people. I want to confirm that there is sufficient stock of fuel at the depots under the Bangladesh Petroleum Corporation (BPC)," he said in the Facebook post.
"There is already an import measure in place to ensure fuel supply for next six months," Hamid said.
"Our present stock of diesel as of July 27 is 431,835 metric tonnes, which will last for 32 days with average daily consumption of 13,607 metric tonnes. Also, Jet A-1 (jet fuel) stock will last for 44 days and furnace oil for 32 days. This means we have enough stock based on our storage capacity," the state minister also said.
"It is noteworthy that the country produces all of our petrol requirement and 40 percent of our octane consumption," he said.
So far, 255,000MT of diesel have been received from nine ships in July, while 43,000MT of Jet A-1 (jet fuel) from two ships, 24,677MTof octane from one ship, and 53,358MT of furnace oil from two ships have been received during this time, a statement issued by the Ministry of Power, Energy, and Mineral Resources said today.
In August 2022, a total of 2,18,000MT of diesel will arrive in the country in eight ships, 25,000MT of jet-A-1 in one ship and 25,000MT of octane will arrive in the country in one ship, it added.
"Over the next six months, fuel will come to the country as per our import planning, including 50 percent under G2G deals, and 50 percent with purchase order through open tender. There is absolutely no possibility of a fuel crisis in the country," Nasrul Hamid also said.
"Since oil is being supplied at subsidised price, Energy and Mineral Resources division urges all to practice austerity in consuming fuel," he added.