"Half a million metric tonnes of diesel could be saved if solar irrigation pumps introduced"
PM's Energy Advisor Tawfiq-e-Elahi says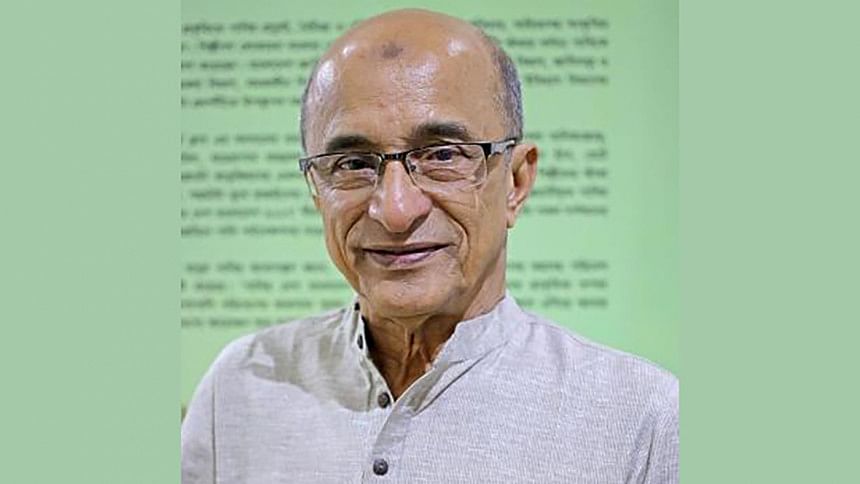 Prime Minister's energy advisor Dr Tawfiq-e-Elahi Chowdhury has urged officials to work towards developing a diverse energy sector.
"Creative solutions have to be taken up for resolving the problems in the power and energy sector," he said while addressing a webinar, titled 'Diversified Energy, Enriched Future', organised by the Energy and Mineral Resources Department on the occasion of the National Energy Security Day today (August 9, 2022).  
The PM's energy advisor advocated the use of solar power instead of diesel in irrigation pumps. "If we could introduce solar irrigation pumps, it could save half a million metric tonnes of diesel," he said.
Defending the government's gas import policy, Dr Chowdhury said it was introduced as part of the diversified fuel-mix policy.
"It is not true that there was no drilling in past 5-10 years in the country. Rather, 35 wells were drilled in the past five years, which means an average of seven wells have been drilled in a year."
With senior secretary Md Mahbub Hossain in the chair, the event was also addressed by State Minister for Power, Energy and Mineral Resources Nasrul Hamid, chairman of the parliamentary standing committee on power and energy Begum Waseka Ayesha Khanom, power secretary Habibur Rahman, Bangladesh Petroleum Corporation (BPC) chairman ABM Azad, and Petrobangla chairman Nazmul Ahsan.
On his part, Nasrul Hamid said that Bangabandhu Sheikh Mujibur Rahman had shown great courage by purchasing five gas fields from a foreign company on August 9 in 1975.
"We've been getting the benefits of the great deal to date," he said. "We have to follow his path by showing courage in taking decisions in the energy sector."
He also urged all to face the current challenges in the energy sector through unity and patience. "Post-pandemic, the Russia-Ukraine war might not be the last one. Many more upsetting events may emerge in the days to come."