Gas supply to areas in N'ganj, Munshiganj to be suspended for 12hrs tomorrow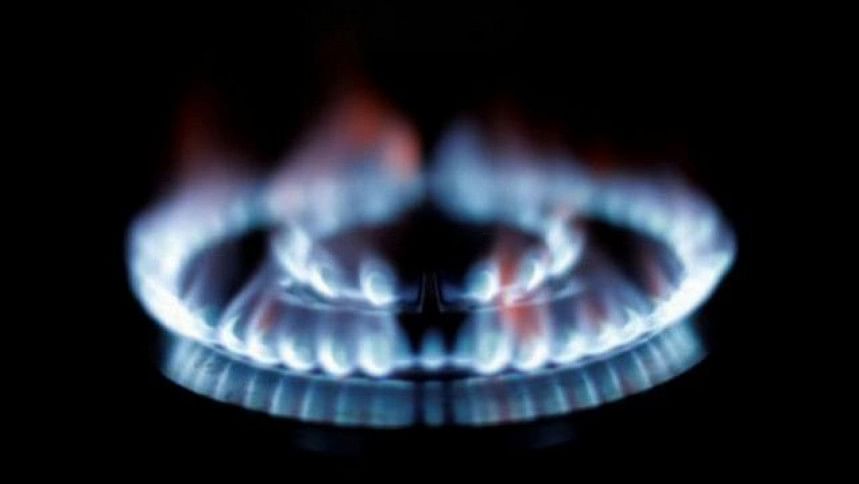 Gas supply will remain suspended for 12 hours in different areas of Narayanganj and Munshiganj districts tomorrow due to pipeline installation work.
According to a public notice issued by Titas Gas Transmission and Distribution Company, the areas where gas supply will remain off from 10:00am to 10:00pm tomorrow for all kinds of consumers in areas including Godnail, Enayetnagar, Boubazar, Lakibazar, Hajiganj, Wabdapul, Kaiyumpur, Fatulla, Santapur, Jail Khana and from Hajiganj Junction-Shibu Market-Post Office Road in Narayanganj.
Besides, Panchbati, Maizdair, Izdair, Chajara, Khanpur, Killarpool, Talla, Qutubail, Dharmaganj, Takkarmath, Pagla, Chitashal, Delpara, Jalkuri, Nayamati, Dapa Idrakpur, Bhuigarh, Qutubpur Union and surrounding areas, Dhaka Match, Senpur, Moktarpur, Narayanganj BSCIC area, area from Kashipur Union to Moktarpur via Panchabati, area from Dharmaganj, Shirangaon, Siddhirganj, Adamji, Sahebpara, Mijmiji areas will have no gas during the period.
Regretting the inconvenience to consumers, the Titas Gas said apart from the mentioned areas, the adjoining areas under Siddhirganj and Fatulla police stations and areas around Munshiganj and Narayanganj cities may experience low pressure in gas supply as well.