Fuel oil arrears increasing due to dollar shortage
Says energy division, seeks actions quick opening LCs to avert energy crisis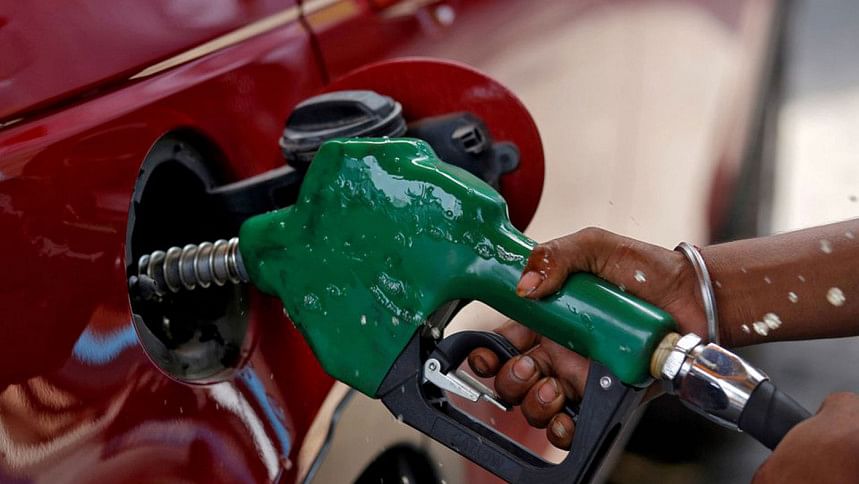 The payment of fuel oil prices is being delayed due to a dollar shortage, resulting in an increase in arrears, according to a parliamentary briefing yesterday.
The energy and mineral resources division told the parliamentary standing committee on the public administration ministry that they fear if this situation continues, the import of fuel may be disrupted.
The meeting discussed possible timely actions regarding the growing demand for power and fuel and the decreasing supply of dollars.
According to the energy and mineral resources division, Bangladesh Petroleum Corporation (BPC) imports about 5 lakh tons of refined and one lakh tons of crude oil every month to meet the country's needs.
However, state-owned banks have been reluctant to open LCs (letters of credit) for energy imports. Some banks are taking 10 to 15 days to open an LC. If this continues, the import process may be disrupted resulting in an energy crisis, it said.
The energy and mineral resources division also made some recommendations.
Bangladesh Bank or the Ministry of Finance should take necessary measures to pay the outstanding amount on an urgent basis to continue the import of fuel oil as per the schedule, it recommended.
In order to open LCs in due time, Bangladesh Bank can give instructions to private banks so that LCs can be opened without delay. Timely LC opening and payment should be given the highest priority considering energy security issues, it said.
The energy division also recommended that actions should be taken to ensure limit the import of luxury goods. It also recommended to be economical in electricity and fuel consumption.
The division recommended gradually increasing the price of electricity, both in the wholesale and retail sectors. If the price of electricity per unit is increased at the wholesale level by one taka, the amount of subsidy will decrease by about taka 9 thousand crores annually, it added.
According to the meeting sources, the parliamentary committee recommended increasing the search for domestic sources of fuel instead of depending on imports. It also asked the division to focus on increasing production in existing gas fields, exploration of new wells and alternative energy sources like water and wind power.
Ruling AL MP HN Ashikur Rahman presided over the meeting. Committee members Farhad Hossain, ASM Feroz, Hafiz Ahmad Majumder, RAM Obaidul Muktadir Chowdhury, Panir Uddin Ahmed, Ferdausi Islam and Mukabbir Khan were present at the meeting.