CNG filling stations to remain closed 5-11pm during Ramadan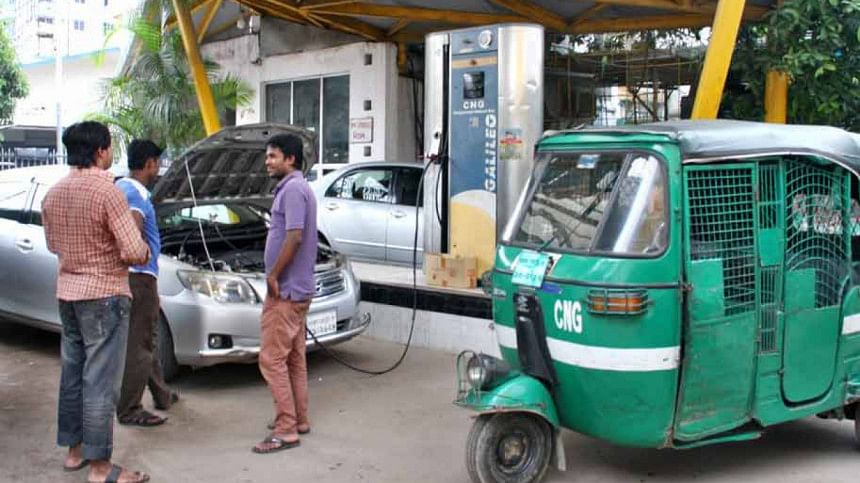 CNG filling stations across the country will remain closed from 5pm to 11pm every day during the month of Ramadan, instead of 6pm-11:00pm, according to a press release of Petrobangla.
According to officials, the current gas crisis forced the authorities concerned to take the decision to keep the filling stations shut for six hours from the first day of Ramadan.
The press release said the distribution companies will appoint vigilance teams to monitor whether the instruction is followed.
On September 16 last year, the government had directed the CNG filling station owners to keep their pumps shut for 4 hours -- from 6 pm to 10 pm -- every day until further order against the nagging gas crisis across the country.
Later, the government issued instruction to the CNG (compressed natural gas) filling stations to increase their non-operational time by one hour from March 1.
In recent months, the country has been importing liquefied natural gas (LNG) at high prices after failing to keep gas supply in households and industries normal due to a huge gap between demand and supply.