BERC may hike bulk electricity price tomorrow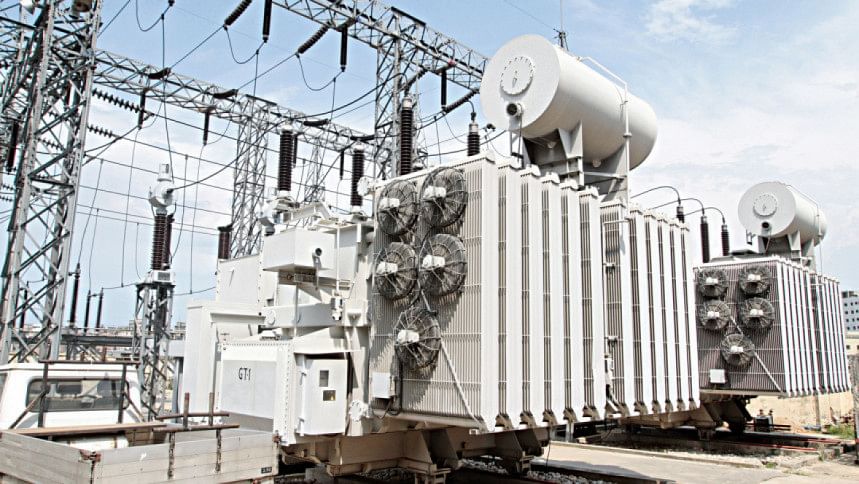 Amid a deepening power crisis in the country, Bangladesh Energy Regulatory Commission may hike the bulk electricity price tomorrow.
If the price is hiked, the six power distributing companies will have to buy electricity at higher prices.
The BERC members held a meeting yesterday to decide the electricity price, but they could not reach an agreement, said a member who attended the meeting.
The members will sit again today to decide, he said, adding that one of the five BERC members was against raising the price citing inadequate power generation.
Contacted, BERC member Mohammad Bazlur Rahman said even if the bulk price was hiked, it would not affect consumers.
However, a BERC official said the price might be hiked by between 10 and 16 percent.
The current bulk electricity price is Tk 5.17 per kilowatt-hour, he said, adding that the new price could be around Tk 6.
The commission's Chairman Abdul Jalil told The Daily Star that the distributors were making profits. "If they apply [for permission to adjust the prices], the BERC will act accordingly."
People across the country are enduring hours of power outages every day as 58 of the 148 working power plants have been dialled down generation because of fuel crises over the past week.
Prof M Shamsul Alam, senior vice president of Consumers Association of Bangladesh, said, "It will be illegal if the BERC increases the electricity price even by Tk 0.01… They wouldn't be able to justify the price hike at a time when the people are enduring frequent load-shedding. When Bangladesh Power Development Board sought the price hike in May, there was no outage."
Based on the PDB request, a public hearing was held on May 18 at the BIAM Auditorium in which a technical evaluation committee formed by the BERC recommended increasing the bulk price by 58 percent.
The government later informed the BERC about a Tk 17,000 crore subsidy for PDB.
According to law, the price of electricity should be announced within 90 working days of the public hearing. The period ends tomorrow.
The technical committee observed that it would not be possible to implement an increased bulk price unless the price was adjusted at the consumer level.
Bulk electricity price was increased the last time in February 2020.