Fill your gardening appetite despite limited space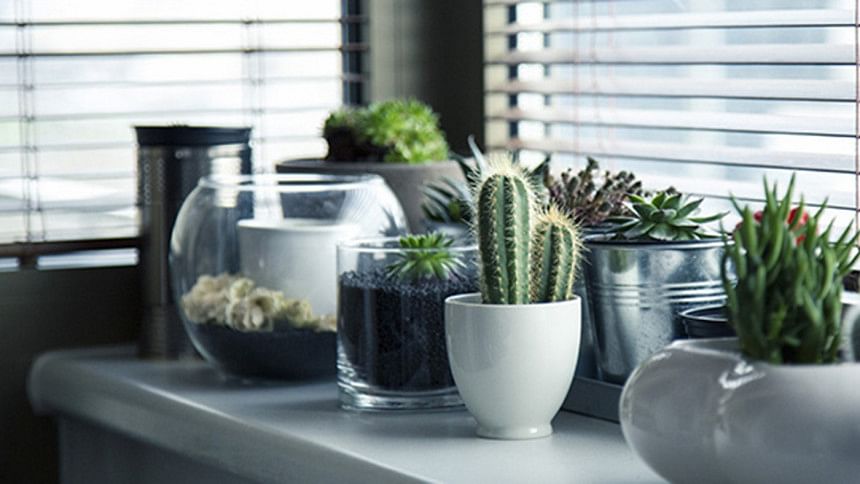 In Dhaka, what has been looked down upon as a city brimming with concrete walls, you can make a change of your own and spread more green to the ash – despite limited space.
Fill your gardening appetite in the alternative and modern way with container gardening.
Now move on and get some perennials, annuals and even some shrubs and small trees to make your home feel closer to nature and a more soothing experience for all.
Fill your available spaces – balcony, deck or sunny window – with those colourful delights of the flowery plants that can easily be mounted on strings and hung in place.
BEFORE YOU START
Container gardening requires proper planning just like that of traditional gardening.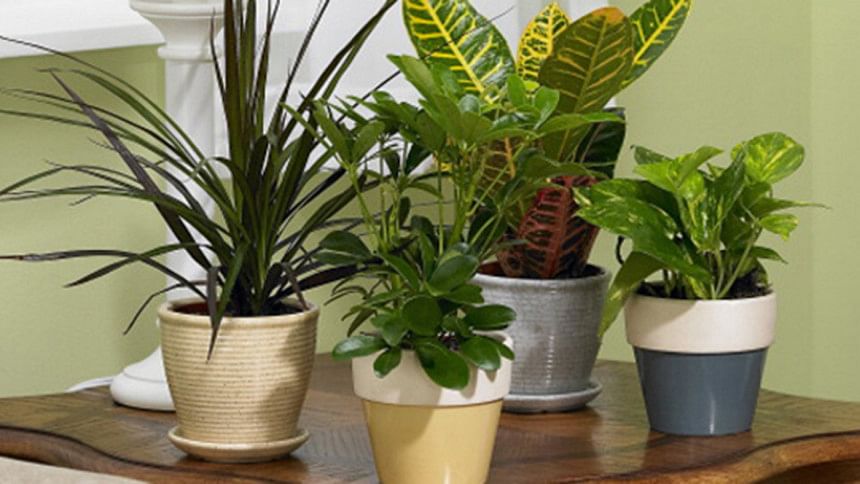 First up, you need to identify the suitable plant varieties of your preferred zone. Then choose your plants keeping in mind the amount of daylight you are receiving in your apartment. Do not forget to do a little research on the plants' specific needs – amount of fertiliser and water.
You are wrong if you think that the plants that grow in the soil would not survive in containers. If you still have any doubt about it, there is no harm in experimenting.
Container gardening requires small budget at the initial stage and gives good satisfaction with low maintenance because it requires little fertiliser and water according to the specific needs of the plants.
SELECTING PROPER PLACE AND DESIGNING THE GARDEN
If you have followed the previous steps, you will easily understand the proper spots to place your containers. And about the design: you are the best designer of your house and your garden as well. So fear not, go and give it a try.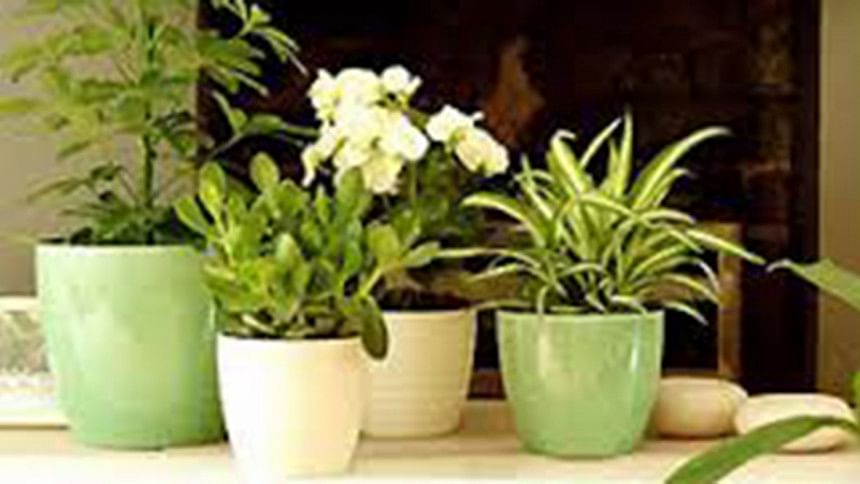 You should choose spots of your apartment where there is adequate sunlight to design your garden. Balcony is the best option in case of container gardening. If your balcony doesn't receive adequate sunlight, you can hang the containers beside sunny windows. It is highly possible to grow many bloomy annuals year-round and indoor vegetables on your window sill. You should not place tender plants below 45 degrees Fahrenheit or in places prone to strong winds. Besides you should not leave the new plants outside throughout the night.
Moreover, there are several social media groups from where you can get some specific directions to design your garden. These groups offer suggestions like caring, choosing pots and 'how to grow' tips.
BUYING PLANTS
There are numerous varieties of pot growing plants. You are the person to choose what plants will enhance the beauty of your garden and your house. Here are some tips that will help you in selecting the best type of plants for you. Vegetable plants only need sunlight and water. On the other hand, flower plants need some fertiliser in addition to sunlight and water. It is best to buy plants from nursery.
Happy gardening and go green!