Parts of Shahjalal university inundated; all activities postponed till June 25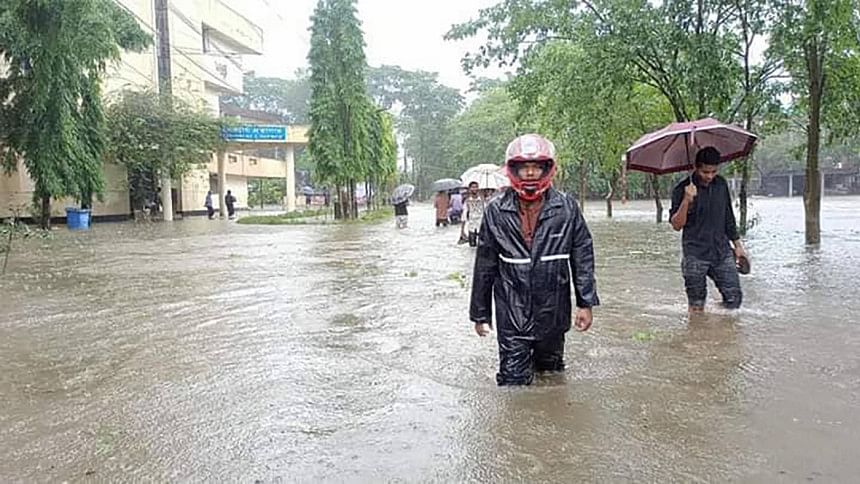 The authorities of Shahjalal University of Science & Technology (SUST) have postponed all classes and exams till June 25 after some parts of the campus were inundated due to the ongoing floods.
The decision was taken at an emergency syndicate meeting of the university this morning, the university's registrar Muhammad Ishfaqul Hossain told our Sylhet correspondent.
According to the Flood Forecasting and Warning Center, at 9:00am today (June 17, 2022), water of the Surma river was flowing 108cm above the danger level at Kanaighat point in Sylhet, 70cm above at the Sylhet city point and 120 cm above at the Sunamganj town point.
The Sarigowain river is flowing 23cm above danger level at Sarighat in Jaintapur upazila of Sylhet while Puratan Surma river is flowing 2cm above the danger level at Dirai in Sunamganj.