Flash floods likely in country's south-eastern part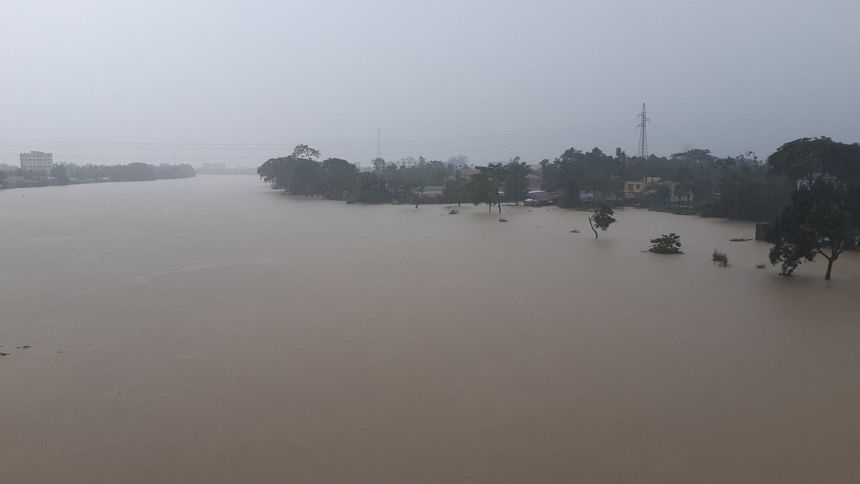 Flash floods is likely to hit some parts of the south-eastern part of the country, Flood Forecasting and Warning Center of Water Development Board said today (October 23, 2022).
Apart from this, floods may occur in some places in the eastern region and north-eastern region also.
Executive Engineer of the Flood Forecasting and Warning Center. Arifuzzaman Bhuiyan said according to the forecast of the Bangladesh Meteorological Department, the deep depression over the east-central Bay of Bengal and its surrounding areas is likely to turn into a cyclone. 
The cyclone is likely to cross coastal areas between Barishal and Chattogram divisions of Bangladesh in the early hours of October 25.
Under its influence, heavy to very heavy rainfall is likely to occur in   the coastal areas of the country from October 24 to 26 in the south-eastern, eastern and northeastern parts of the country.  As a result, there is a possibility of flash floods in some parts of the south-eastern region, he said.
Arifuzzaman also said due to the rain, the water level of the eastern, northeastern Muhuri, Monu, Khowai, Surma-Kushiyara rivers may increase rapidly. 
Flood Forecasting and Warning Center observed 109 water level stations and found that the water level of 13 rivers has increased in the last 24 hours while decreased in 95 rivers. Water level of Brahmaputra-Jamuna and Ganges-Padma rivers are receding.  This situation may continue for the next 48 hours. 
Water level of one river remains unchanged.