9 villages flooded as Muhuri river dam damaged in Feni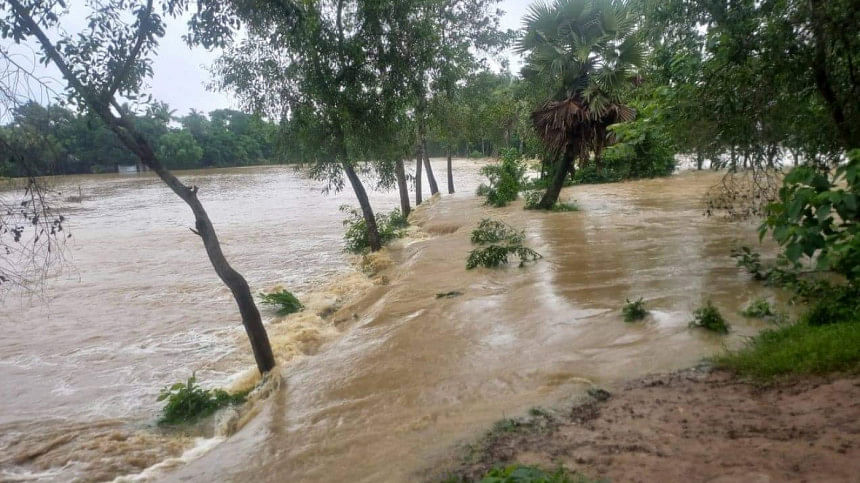 Nine villages have been flooded in Fulgazi upazila of Feni as the dam on Muhuri river was damaged at three points due to continuous rain and onrush of water from the hills.
Currently, water of the Muhuri river is flowing 1.13 cm above danger level, a correspondent from Feni reports quoting Md Zahir Uddin, executive engineer of the Water Development Board.
Officials of the WDB are trying to repair the dam damaged due to the continuous rain for the last two days, Md Zahir said.
The flooded areas are Uttar Daulatpur, Dakkhin Daulatpur, Derpara, Neelakhhi, Uttar Sripur, Dakkhin Sripur, Bairagpur, Dakkhin Barya and Basantapur.
According to the WDB and locals, the dam was first damaged at one point around 7:00am today (June 20, 2022) in Uttar Daulatpur. After that, the dam was damaged at two other points – Dakkhin Barya and Derpara. As a result, nine villages were flooded till this noon.
Mohammad Salim, chairman of Fulgazi's Sadar Union Parishad (UP), said eight villages of his union were flooded due to damage to the embankment.