We will not be oppressed anymore: Bhabna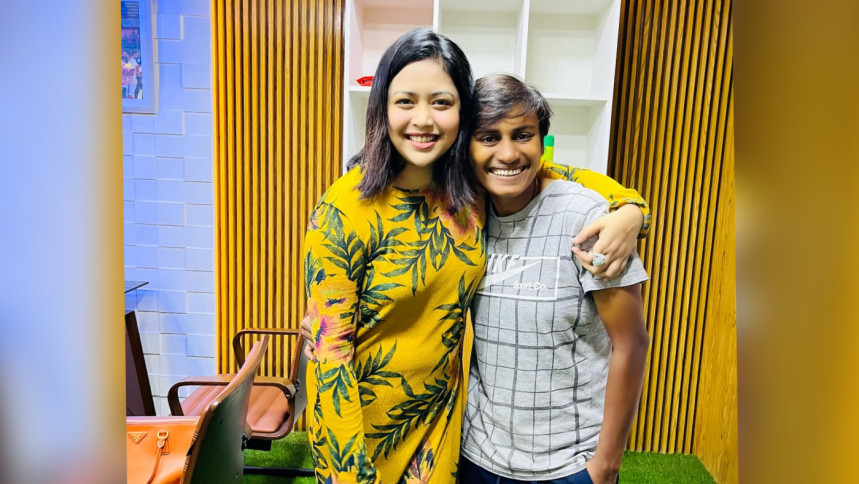 Ashna Habib Bhabna visited Bangladesh women's national football team this morning, to share the joy of victory of the SAFF Women's Championship.
The actress posted photos and videos, where she seemed jubilant with the champion team, on Facebook.
She wrote, "Our girls won the SAFF Women's Championship, this is not just a victory in a tournament, but it is the answer to all the abuses, the tendency to degrade women, and a call out to the patriarchal brutality that has been endured by women for ages."
Bhabna informed The Daily Star that she was waiting for this day when she can meet the girls personally, and hug them tight. She went to the Football Federation today and celebrated the occasion with a cake.
"Everyone knows how many obstacles female footballers have to overcome. However, few people understand the extent of what they have to sacrifice," shared Bhabna.
The actress, in her post wrote, "Despite of the rigid patriarchal mentality, in such a situation, the girls of Bangladesh women's football team have brought great honor to the country," she added.
"I had been waiting to embrace our champions, and the day finally came. We cheered together, and exchanged positive energy to let the world know that we will not be oppressed anymore."