There is poetry in solitude: Things I learned from Farhan and Zoya Akhtar's holiday films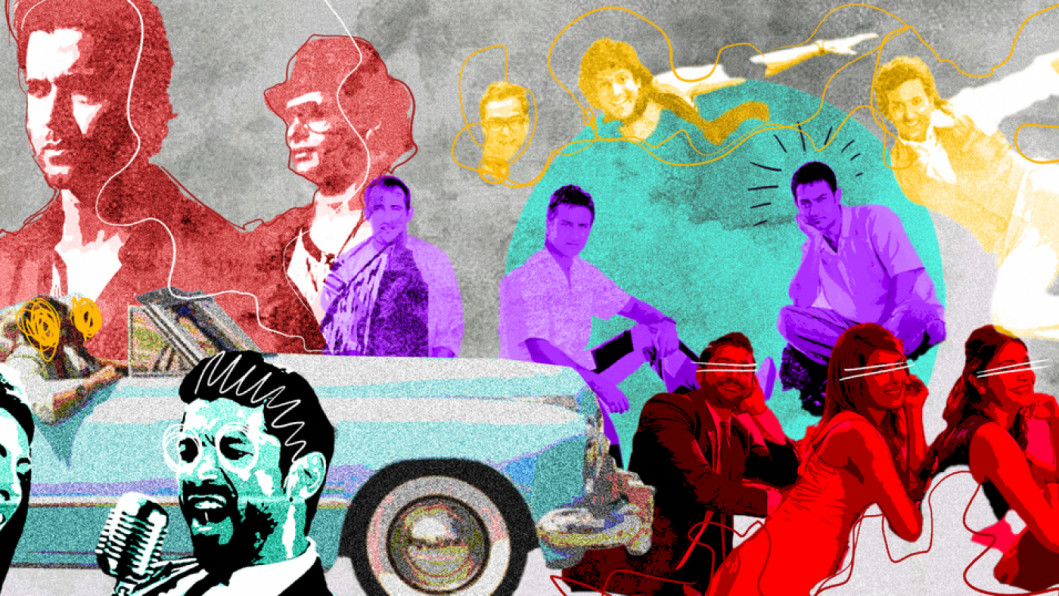 Many, many years ago—when I was all of four years old—Karan Johar drilled a concept into me that I live by to this day. Pyar dosti hain, he told us. Love, marriage, and death are monumental occurrences that happen just once; but friendship brings the gift of second chances. What does it mean, though, to be friends?
It wasn't until 2001 that a Bollywood film would unpack for me how friendship truly works—friendship that goes beyond the melodrama of a Sholay or a Kuch Kuch Hota Hain, that navigates the trickier terrains of conflict, miscommunication, and the clashing of irrational egos in everyday life. Farhan Akhtar's Dil Chahta Hai (2001) turned 20 this year, but it remains a cult classic not only because it revolutionised storytelling in the Indian film industry of its time, earning a place in university syllabi on filmmaking, but also because it introduced a genre and way of thinking that was missing from Bollywood films until then. And while it's most popular descendants technically don't qualify as such, having been directed not by Farhan but by Zoya Akhtar, and co-written by Reema Kagti, there is a reason why, in the public imagination, Dil Chahta Hain, Zindagi Na Milegi Dobara (2011), and Dil Dhadakne Do (2015) are thought of as a trilogy.    
In an interview given to Anupama Chopra for Film Companion, Farhan Akhtar revealed his attachment to character building, which, he explains, transforms a text into a three-dimensional lived experience. What I find most brilliant about Farhan and Zoya's filmmaking is how they reveal the shades of each character through the most unassuming of moments, requiring no dialogue, action, or extra screen time.
These are also my favourite moments from their films: the opening credits of Zindagi Na Milegi Dobara, which offsets against each other the moods and circumstances of Kabir, Imran, and Arjun, just from the way they pack for a holiday, and that wide, silent shot of Goa in Dil Chahta Hain, in which Siddharth stands with his feet on the ground, the most grounded and perceptive of the trio. Beside him, a laid back Akaash lounges against the wall, oblivious that life will soon jolt him upright; and in the middle, forever in the middle, a fanciful Sameer sits with his feet flying in the air, head amidst the clouds. The comfort of their bond preserves the silence of this moment, but while Sameer and Akaash notice the immediate now, a view that they want to return to every year, Sid sees the ship and in it their future, and the uncertainty that awaits. The strongest and funniest subtleties, throughout the film, arise from their uniquely different reactions to events.
It is in such stolen moments of introspection, such as after overcoming a phobia in Zindagi Na Milegi Dobara or choking down the grief of a toxic marriage with food, as in Dil Dhadakne Do, that the directors remind us that we are who we are during silences.
What changes along the course of the "trilogy" is how it matures, growing braver with subject matter and visiting a new set of characters—and us—in new, critical stages of life.
Dil Chahta Hain is a simple film humbly told, but its scope is as vast as the horizon of youth. It takes us from a college graduation to a farewell upon a deathbed, from first impressions to the climax of a crashed wedding, and the emotional coming of age of its three protagonists as they travel across India to Australia and back. Ten years later, Zindagi Na Milegi Dobara opens where Dil Chahta Hai left off. Its protagonists are now financially stable, but they have, during this time, dug themselves too deep into the chaos and white lies of adulthood. Only the intervention of school friends, locked in the constraints of a road trip, can crash through such a rut. Four years later in Dil Dhadakne Do, Zoya cuts even deeper, trapping families on a cruise and forcing them to either communicate, or sink.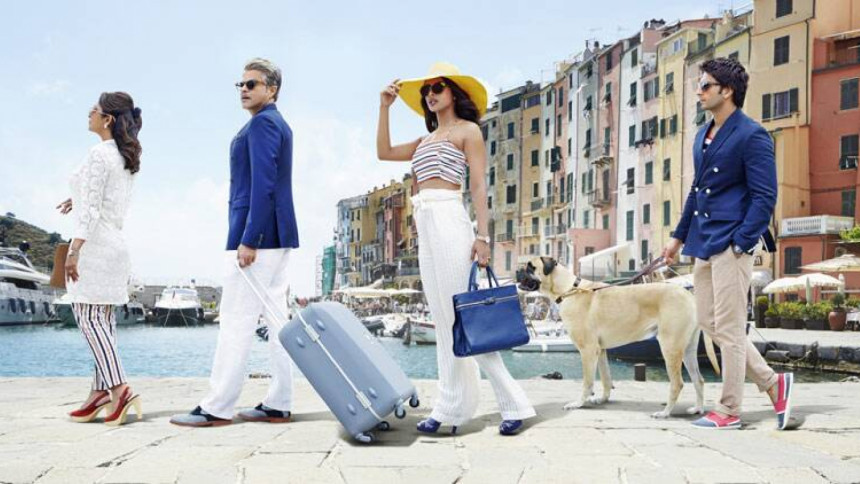 Most of us have memories attached to these films which keep their songs and dialogues so close to our hearts. My own include a bucketful: joining a deafening chorus of "Woah oh"s belted out by all of my second grade class mates, feeling in my bones the thrill and power of youth in numbers; memorising the steps and jumping up to dance with my best friend every time "Sooraj Ki Baahon Mein" played on TV; getting into a nasty fight with my other best friend before watching Dil Dhadakne Do for the first time, and calling him immediately afterwards because it was more important to tell him what a brilliant, heart breaking, faith-in-life affirming film I had just experienced.
No two memories are the same. But the most significant overlap between these films and their admirers is the value they place on freedom in the name of love. Amidst the likes of Kabhi Khushi Kabhi Gham, Yaadein, or Love Ke Liye Kuch Bhi Karega, all 2001 releases in which romantic love happened through the suspension of disbelief, Dil Chahta Hain portrayed love as dialogue. While Sid falls in love with Tara because she glances into the piece of his soul attached to his art, Sameer arrives at love because Pooja shares his beliefs, his lifestyle, his sense of humour. Akaash crashes into it after batting the very definition of love back and forth with Shalini. Likewise, in ZNMD, where "nice guy" Kabir ends a relationship because their philosophies no longer align, and in DDD, where it takes a feminist Sunny to respect the strength and sheer courage in a woman like Aisha.
Like you, I squealed with joy earlier this month when Farhan and Zoya Akhtar announced the filming of Jee Le Zara, which will play with the nuances of female friendship in a road trip. Given the finesse with which DCH and ZNMD unpacked masculinity, putting its male characters in unusually tender, complicated, and cathartic situations with other men, unlike most other offerings from Bollywood, who knows what untouched depths in me (and my girlfriends) this new film will tickle and scrub raw. I can't wait for that happy pain.
The author is editor of Daily Star Books. Reach her at sarah.anjum.bari@gmail.com or @wordsinteal on Instagram and Twitter.